The first time I stepped into the chilly Czech Republic, John and I weren't yet married. It was our first trip together to Europe, and he wanted to show me all the most romantic spots. Naturally, Prague was on that list.
I'd wanted to look as good as those long-legged European women in their mini-skirts and knee-high boots. But coming from Southeast Asia, I wasn't used to European winters. And even though it was actually Spring, I was freezing!
By the time he convinced me after sundown to climb the 121 steps up to the top of the largest ancient castle in the world, I did so, sulking.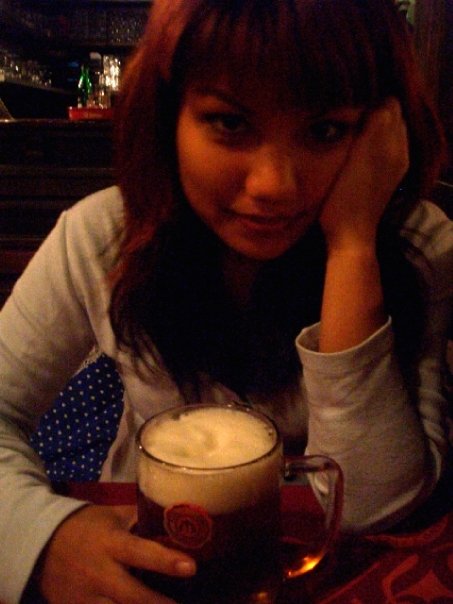 Nine years and two kids later, I'd like to think I'm better at travel. Mostly because of the children, who have taught me flexibility, and adaptation.
And also because John still insists on even steeper climbs.
Czech Republic: A Perfect Family Destination
We're now a family of four. And when looking for adventure, the Czech Republic (Czechia) is still a great choice. It ticks all the boxes: accessible location from Germany, super budget-friendly, and beautiful scenery both in the cities and countryside.
Read: Travel with Kids: West Bohemia in the Czech Republic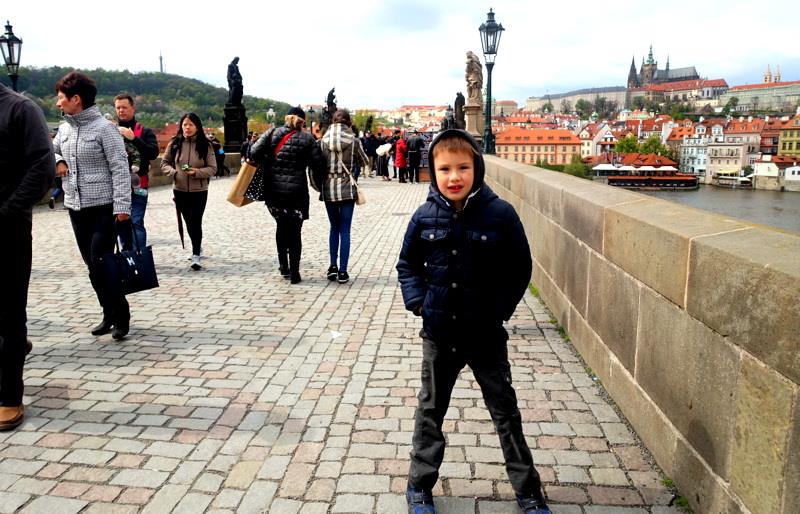 Then there's the food and beer, a complete experience in itself.
Once, we were hunting for roast-duck lunch in the countryside but instead chanced upon a Medieval festival. That day, the entire town was out in costume! Re-enacting a historical battle, complete with armor and artillery. Gunpowder, fathers and families at play, set in the midst of an enchanted forest and staged in the original city fortress.
We were the only foreigners in the crowd. You couldn't have planned a more "authentic" experience. It's a shared family memory that's hard to beat.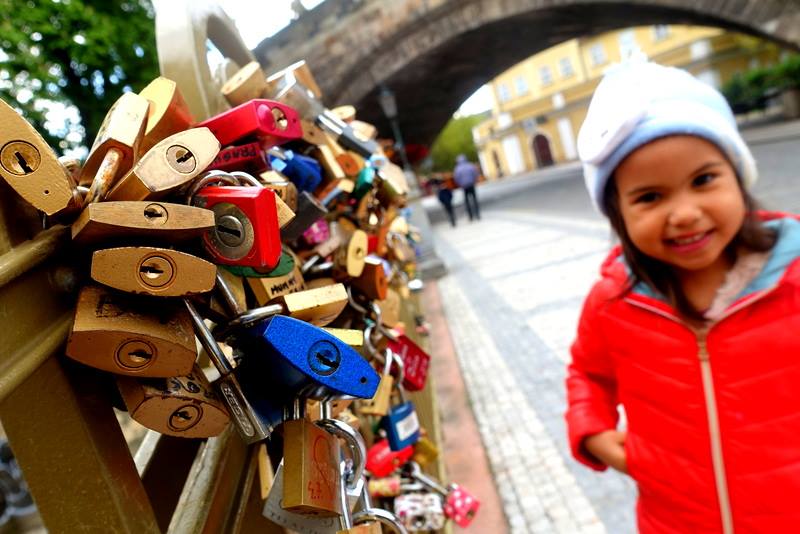 Solo Travel & Sketching in Hradec Králové
As a family, we had seen Plzeň (Pilsen), České Budějovice, Český Krumlov and Karlovy Vary, with always a reason to come back. But this summer, I stepped on the train from Dresden alone.
After attending TBEX 2018 in Ostrava, Czech Tourism had invited me to visit Hradec Králové, a region northeast of the country. Excited, I went with a single question:
"What's there to sketch?"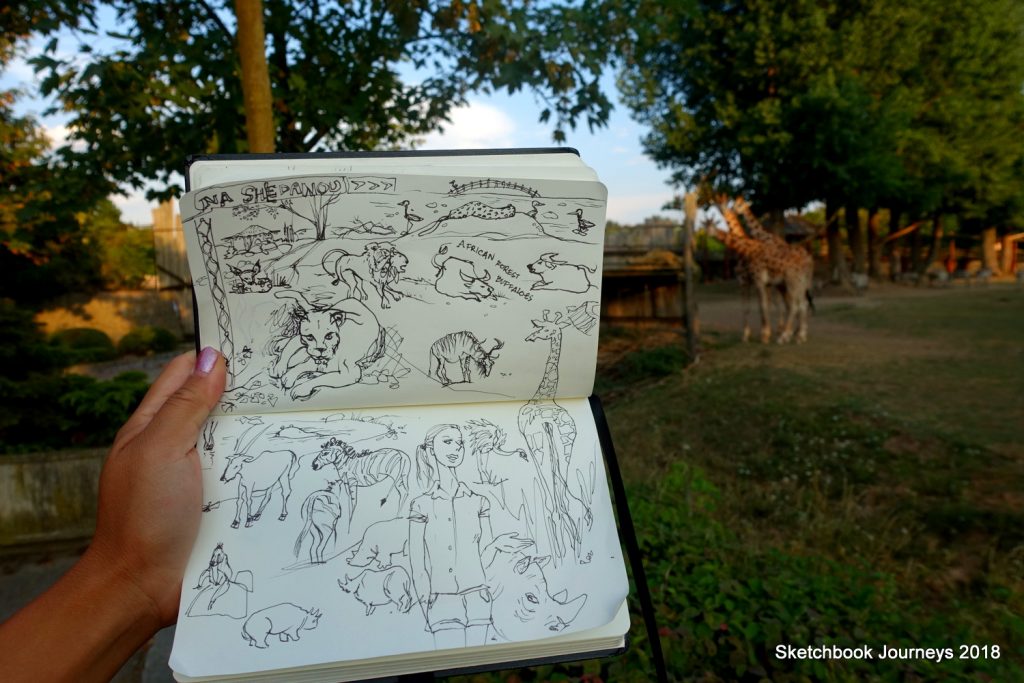 And as you know, when your journey begins with a question, you will always find an answer.
Curiosity & Connection
What followed were fourteen days of connection, inspiration, and movement. Two nonstop weeks of travel, both solo and with strangers.
Plus, half a sketchbook, full of memories!
Journal, 3 August 2018

Everything on this trip to Hradec Kralove has been a new experience. It has brought me back to my love for spontaneous travel.

It's introduced me to fellow sojourners and storytellers …Hannah, Daniel, Adam, Juan, Crystal, Mark…travellers Tuli, Carla, Jo, Doria, Haley, Jen, Skye, Paivi…

And the storymakers, my guides: Lukas, Jiri, Tomas, Jan, Pavel, Teresa, Danisa, Philip, Zdenek, Michaela, and many more…

Being here reminds me that the best stories are born from the people who give the land its soul, and make a traveller's journey come alive.
If you, like me, are a sucker for romance and fairy-tales, then yes—travel to the Czech Republic. At any time of the year, you'll find all that magic here.
But even more, you'll experience an adventure that's real, and true, and maybe write a story that's all your own.
Yours may be a shared travel experience or a solo one. Perhaps you want to experience Bohemian art and architecture, or just the beer. You could ski down a snowy mountain, or go bareback riding.
Whatever you fancy, you'll have endless choices. Bring your kids or just your kiddie sense of wonder.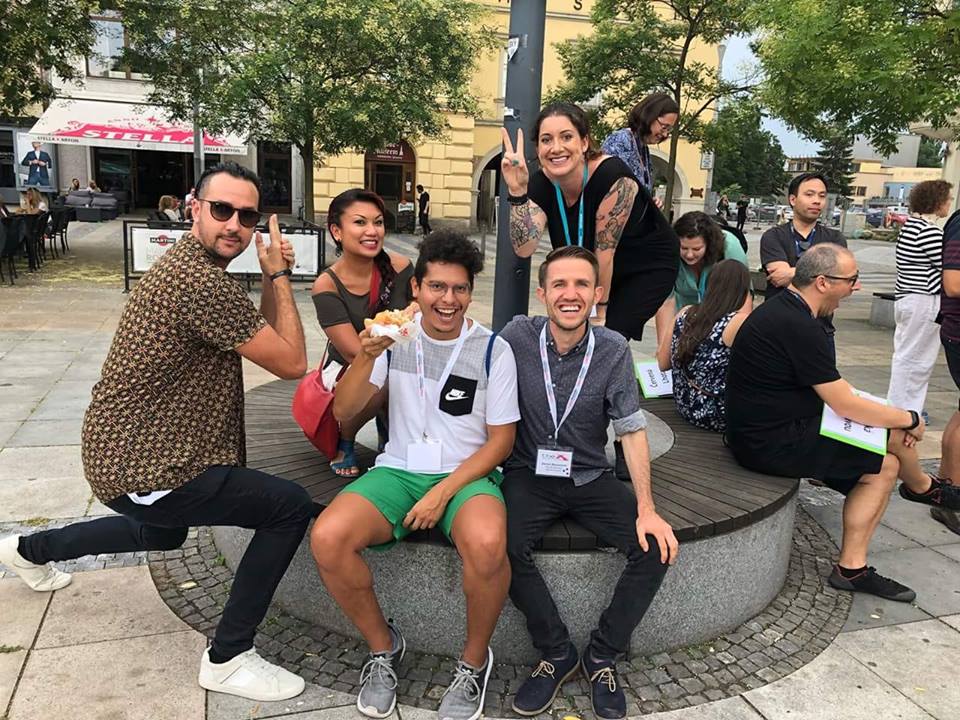 In the following blog posts, I'll share more sketches and stories of some of those folks who made my journey to the Czech Republic a memorable one. Thanks, as always, for reading!
The best moments of your life will be the ones you never could have planned.

The ones that follow pure curiosity. When you simply decide to keep your heart, mind, eyes, and options open.

Those moments will delight and surprise you. They might carry you away to the next big adventure.

Or, they'll just keep you steady, focused, and grounded, knowing that where you are right now is exactly where you need to be.

–Sketchbook Journeys, Ostrava, 2018–
Experience Courtesy: Czech Tourism & Hradec Kralove Region
www.czechtourism.com
Facebook | Twitter | Instagram