Hi and thank you for visiting Sketchbook Journeys! I'm Nikki, an artist and writer, with 15 years of experience in media and publishing.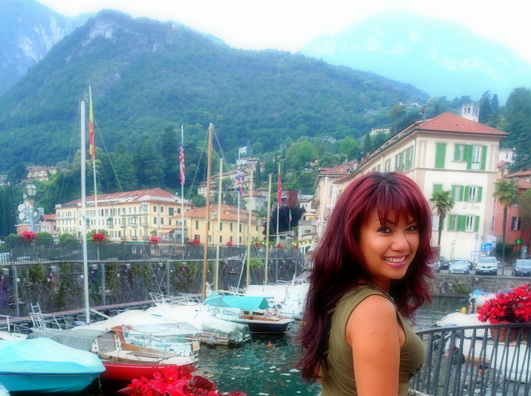 Why Work with Me?
Reach a global audience
Create great content that both inspires and translates to sales
Get help with English text and editing
My focus is to connect with your audience through art and travel stories. In each place or experience, I look for those details or people who bring a travel destination to life.
Who are the people behind the story? What are their lives like? Why should readers pay attention? What are the conversations we should be having, or the questions that need answering?
How can you partner with me to grow your brand or company?
Commission stories for digital or print publications (Samples below)
Everything You Need to Know About San Francisco's Hottest New Restaurant, International Smoke (for SF Tourism)
Lake Como in Winter: Budget Tips for an Italian Alps Holiday (Budget Travel Booking)
Hire me to edit or proofread existing content
Collaborate on a blog post to promote your destination, business, or product (Samples below)
4 Places to Find Creative Inspiration in Czechia (for Czech Republic Tourism)
How to Find Ways to Volunteer in Disaster Relief (for VolunteerForever.org)
More Published Article Samples:
Northern Italy: Dine Like the Locals Do
The Best Kitesurfing Spots in the Philippines
Lago di Como: Lakeside Splendor
Budget guide to Ceské Budejovice (Budweis), Czech Republic
Budget guide to Pilsen (Plzen), Czech Republic
Budget guide to Františkovy Lázne (Franzensbad), Czech Republic
Pintxos and Tapas: Delightful Culinary Traditions in Spain
Wine Holidays with Kids! The Valtellina Vineyards
My First Noel (Chicken Soup for the Soul: Christmas Magic, 2010)
Venice Carnival: Ten Ways to Save Money and See More
Northern Italy: Ten Ways to Save When Visiting Lake Como
Lake Como in Winter: Budget Tips for an Italian Alps Holiday
50 Free Things We Enjoyed This Summer
Thanks for visiting! You can also connect with me on my Social Links below:
WhatsApp: (+39) 3382113175