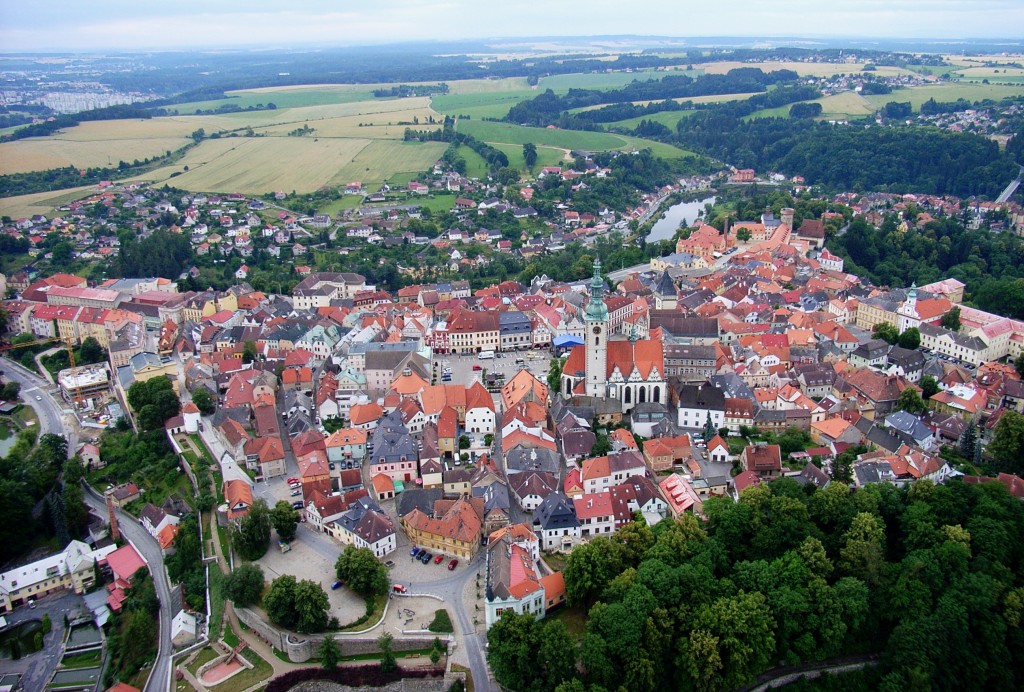 On my second visit to Western Bohemia, I should've known better than to ask the waitress if the restaurant offered anything that "wasn't so heavy".
"Evry-zing in Czech Republik iss e-vee!" came the curt reply.
It was Easter and we were in Františkovy Lázně, a small but charming spa town just beyond the German border, in the Karlovy Vary region. As we journeyed past the autobahn, forested highway lanes opened up to beautiful, spacious, bright green plains.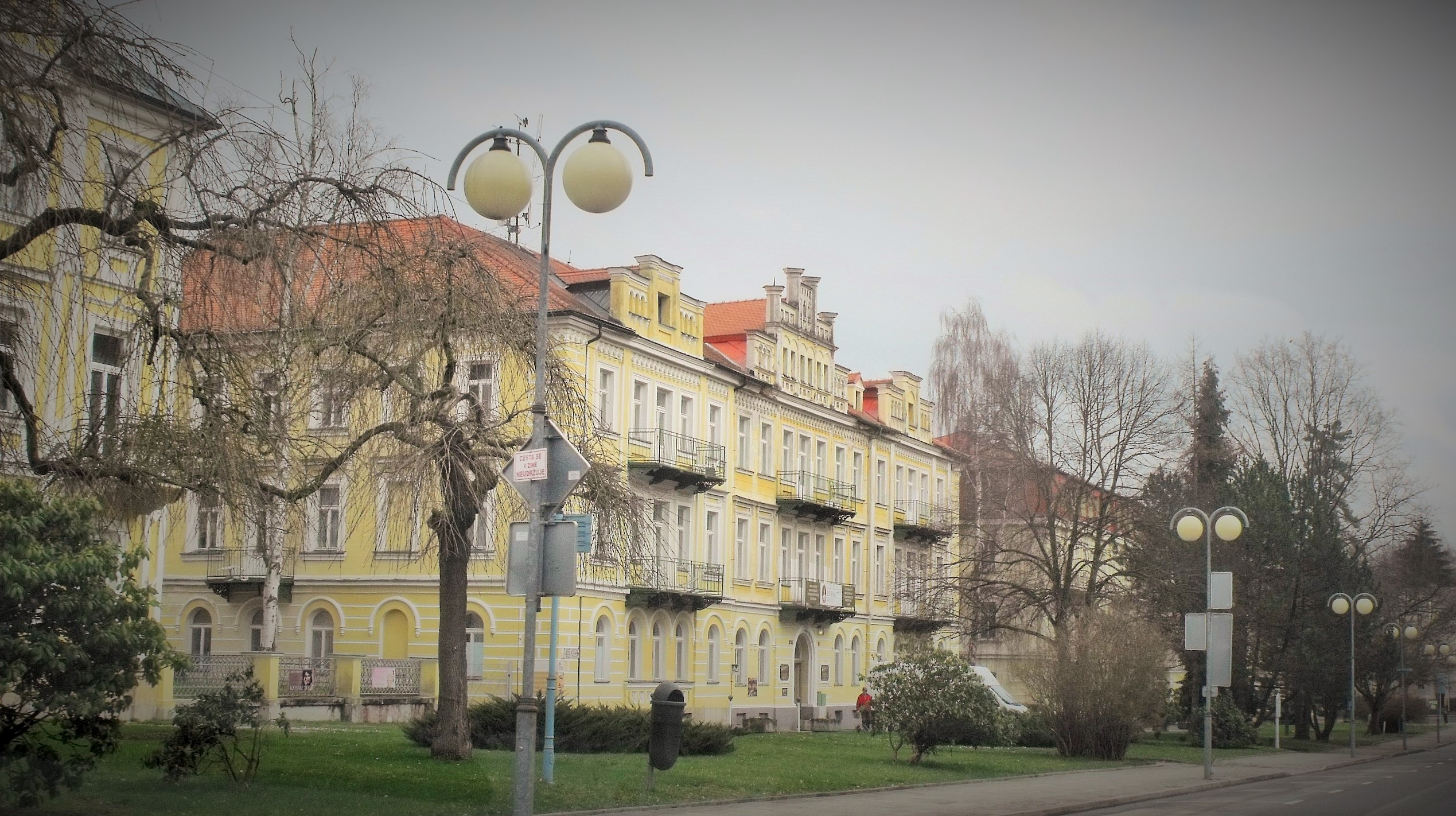 None other than Johann Wolfgang von Goethe described this town as "heaven on earth". And driving through its historical center, you can see why. In the 1700's, Austrian Emperor Franz I (after whom the town is named) founded it, and at the height of its popularity, even Beethoven and Johann Strauss visited. It became known for its mineral springs and mud baths. Even today, those from neighboring Germany love its wellness resorts and therapeutic treatments.
Here are some lovely photos of Františkovy Lázně.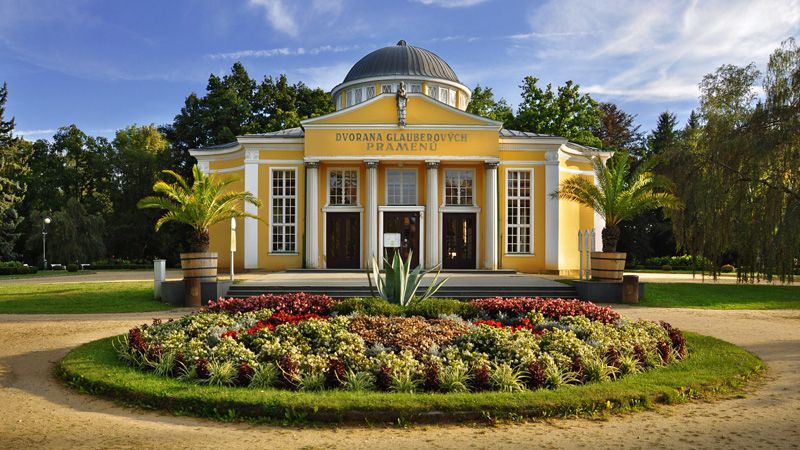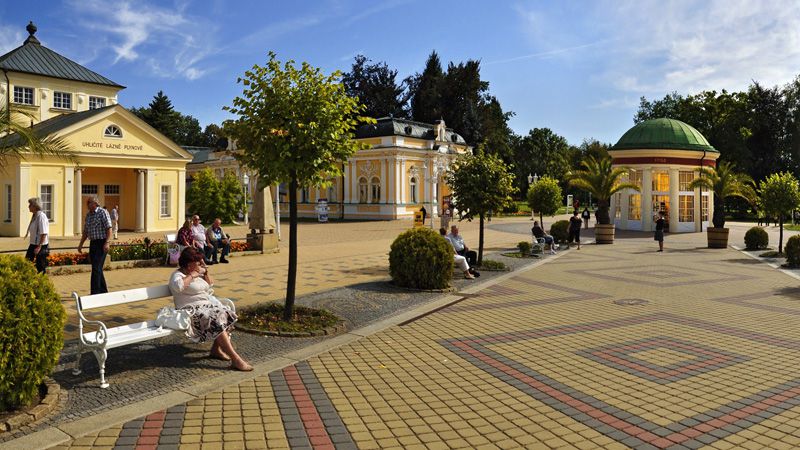 Through tried-and-proven Booking.com, my husband found a fantastic marine-themed BnB called Penzion U Námořníka. It had a huge but cozy dining hall and outdoor pub/drinking area. Bonus points for its garden playground with a mini lighthouse and pirate ship.  Oh, and a petting zoo with ponies and geese! (Scroll down to see the unbeatable cost for an overnight stay.)
The next day, we headed for the Aqua Forum, the town's spa center indoor swimming pool.
Its legendary thermal waters filled the indoor and outdoor pools. And although it wasn't as huge or exciting as other water-parks in Europe, its 80-meter-long toboggan slide was thrilling enough for our 6-year-old to enjoy a thousand times.
By evening, I'd warmed up to the fact that a journey to the Czech Republic meant one could (must!) throw out all dietary preferences.
Hearty, heavyweight meals included giant slabs of juicy roasted or stewed meat (beef and pork) with creamy sauce over a pile of knedlík (local doughy dumplings, similar to the German knödel). The kids loved the ice-cream-and-Nutella laden crepes for dessert. (which, incidentally, we eat a lot of at home on weekends—get a recipe for palacinky here.)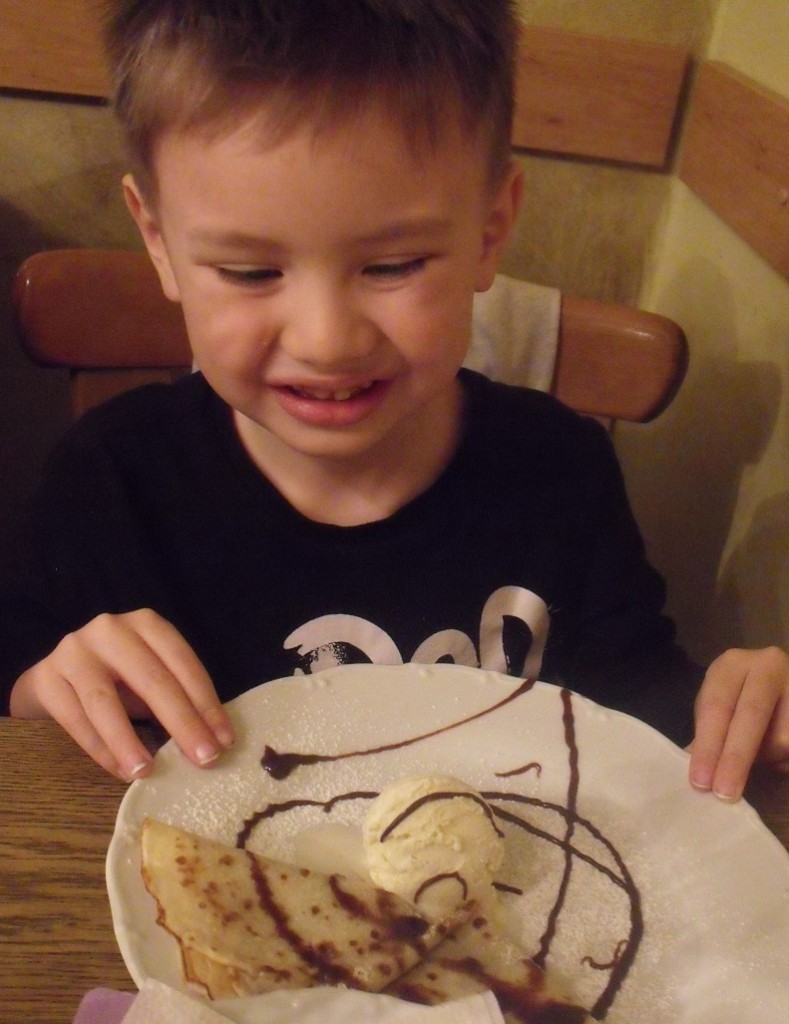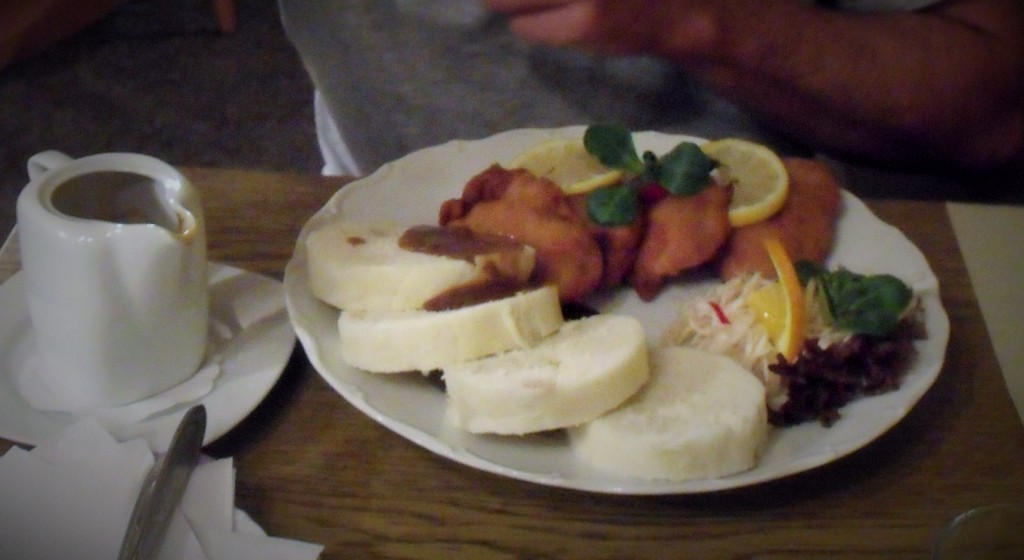 If you're going to the Czech Republic, I now know, you're going to eat—and eat a lot. Not just because the food is loaded with deliciousness, but because the cost of their massive portions are so affordable. (Would you believe, all of the above including wine and beer for just 20 euros?!) As we say in the Philippines, "Good for five!"
We'll talk about the tasty Czech beer next time…that one needs a whole dedicated travel journal post!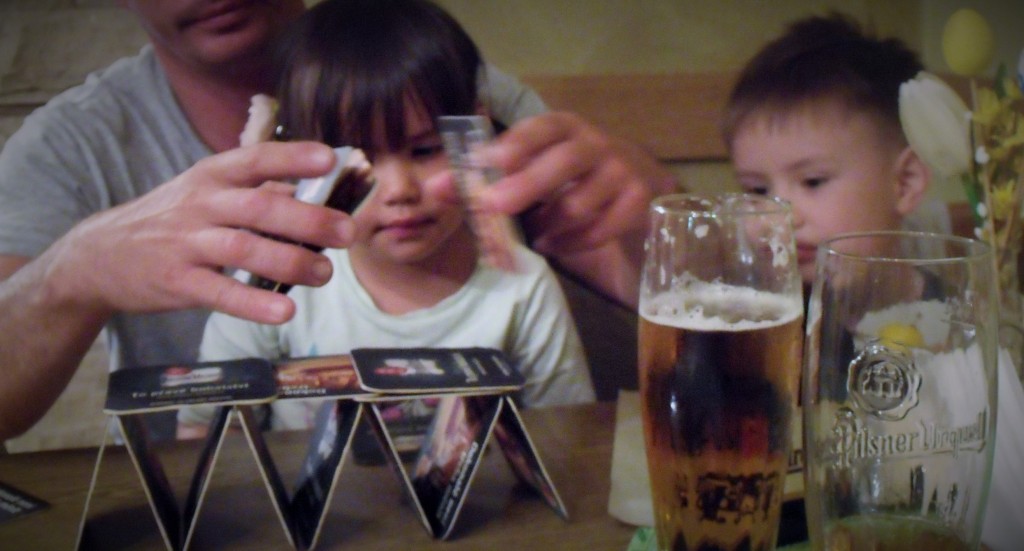 Next Stop: Pulled over by the police in Budvar City (České Budějovice) and tour of the Budweiser Budvar Czech Brewery!
+++
Recommended Family Budget BnB:
Penzion U Námořníka (Cost: €60 a night for four, incl. Breakfast buffet)
(Družstevní 203/5 a 202/7, Františkovy Lázně, 351 01, Czech Republic)
What to do in Františkovy Lázně:
Swimming/Spa in the Aqua Forum
(5. května 19, 351 01 Františkovy Lázně)
+420 354 206 500
http://www.frantiskovylazne.cz/cs/aquaforum
Related