"Welcome, we've been expecting you."
It's the first line on the paper you are handed at the entrance of Villa Cernobbio.
"Did you find your way easily? May I offer a glass of water? Something sweet?"
You are offered a drink and caramels; the discovery begins…
"I'm here to tell you a story," the document reads, "well, a history, really: mine." 
And so went another one of our spontaneous Saturdays. Ellie and I took a two-hour bus from the north of lake to find it.
Ever since learning about the silk industry of Como, I've been hunting for stories, asking around. I want to know how, and where, and why it was what it was.
And that's how I found out about Villa Bernasconi–while searching for the story.
The villa itself is surprisingly accessible. You'll find it right at the Cernobbio bus stop, with grand terraces and gardens. Built in 1906, it's the kind of villa that sparks your imagination.
"If these walls could whisper, what secrets would they tell?" I wondered.
The entire villa is dedicated to Lake Como's silk industry, with history and artifacts. Built in the Art Nouveau style, intricate sculptures of lilies, silkworms and their cocoons frame each terrace. Clusters of art from another era.
When we arrived, there was a small celebration for the birthday of the villa's founder, Davide Bernasconi. We really did feel like house guests and not just visitors. Sylvia and Francesca, our guides, were patient and accommodating.
I wandered the gardens during the kids' art/math workshop. The bar was a nice surprise. Jazz music, a glass of red wine, my sketchbook.
Here are some of my sketches from the day.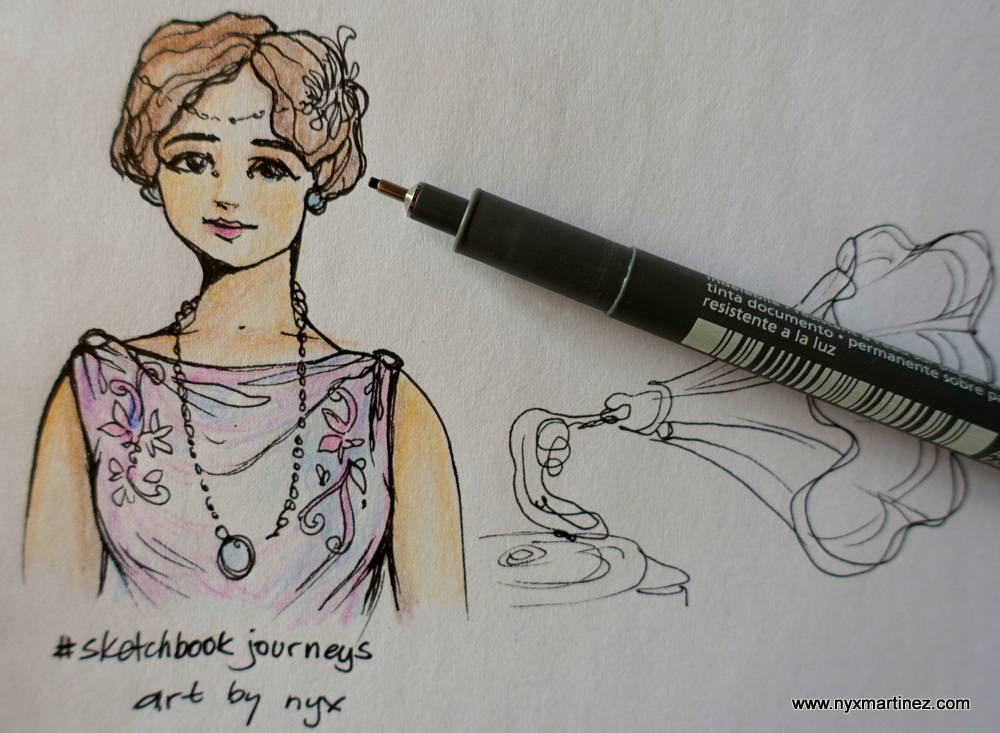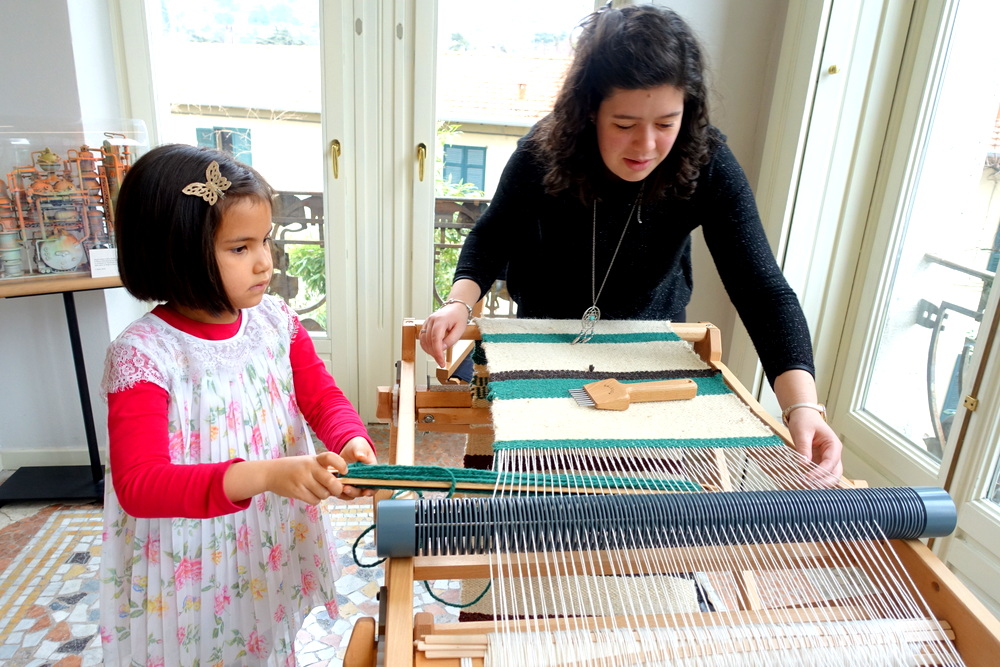 If you are heading to Lake Como, you will find it just north of Como city.
Stop and stay awhile. On a summer's day, in Spring, or winter…I imagine the villa is beautiful all year round.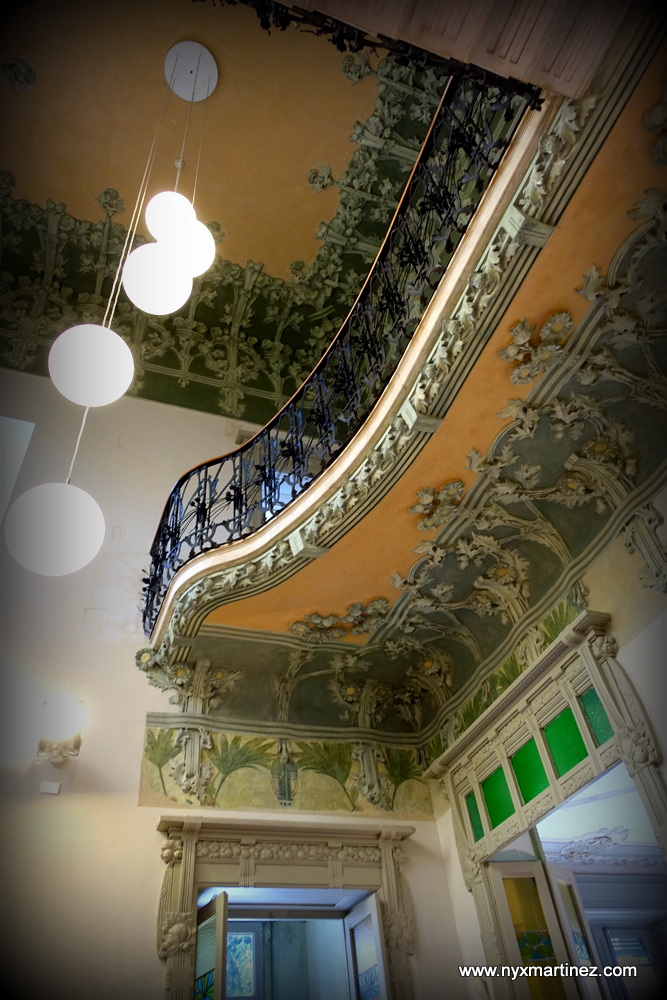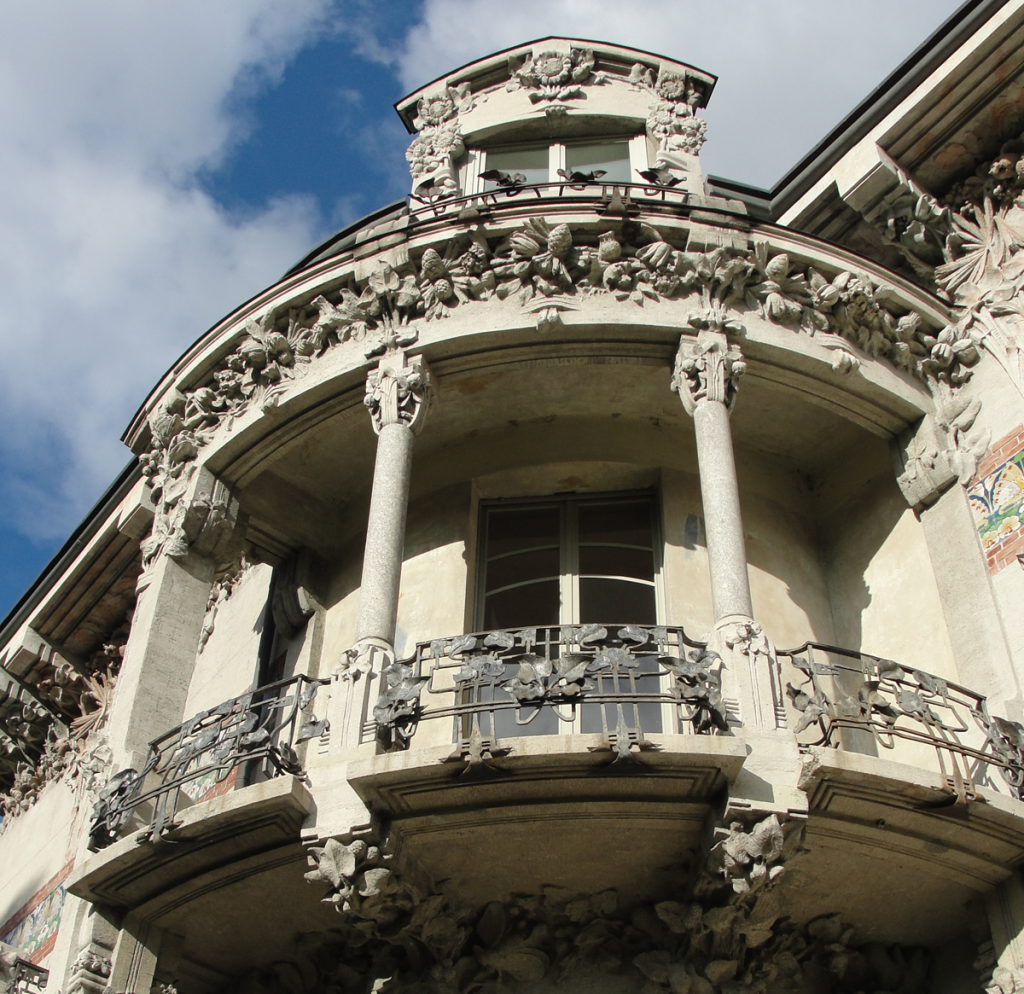 Museo Villa Bernasconi
Largo Campanini 2, Cernobbio
 +39 031 3347209
 villa.bernasconi@comune.cernobbio.co.it
OPENING TIMES
Monday to Friday 2pm – 6pm | Saturday and Sunday 10am – 6pm
TICKETS
8€ full price ticket – 5€ reduced price ticket
free under 14 years and over 75 years