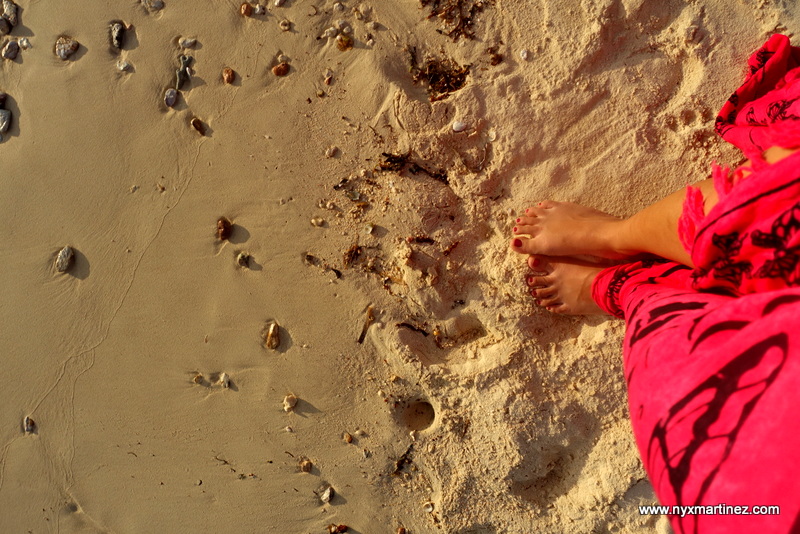 Travel didn't always thrill me.
The first memory I have of an airport was that ugly tarp in the old Philippine International Departure Terminal. It was muggy and gray, just like my memory of that particular day.
The year was 1985. I was five years old, and my parents had told me that we were flying to India!
How exciting! It would be my first time out of the country; probably my first time on an airplane.
But what they didn't tell me, was that they were also breaking up that day.
My mom and dad sat on separate seats in the giant jet plane. I can't remember which parent I sat with. I was too excited, looking out at the vast sky, soaring through the clouds. I remember chatting with some other kids on the airplane, eager to make new friends.
I had no clue. No warning of what would happen next.
When the plane touched down in crowded Bombay (now called Mumbai), my parents went their separate ways. They had decided that when they parted, I would live with my mother. And so I did, for the next five years.
Funny thing is, that day at the airport is the oldest clear memory I have of life.
It must have been the shock of that single incident: the old airport tarp, the rush of the plane flight…
And then, life as this five-year-old knew it, changing forever.
We spent the next 12 months in India. It was a culture-rich country filled with mythical gods and swarms of people, exotic markets and potholed villages. We moved around a lot, eventually living in Madurai. Memories of India are still crisp in my mind: finding quartz stones in the neighborhood; passing holy cows on the road; loving Masala Dosa; learning Tamil, my first foreign language.
I do remember coming back to Manila, this time with only my mother—the sad old tarp staring back at me from the ground.
Maybe that's why airports always have a bittersweet feeling for me. Every time I returned to the Philippines, and there was still that ugly tarp, my heart would hurt a little.
I was to board many planes again in life—how many exactly, I've lost count. For leisure; for work; for love.
Every time I'd return to Manila, I'd never stop checking to see if they'd finally gotten rid of that ugly old tarp. It's no secret it'd been called one of the "World's Worst Airports" many times, and yes, I shared the sentiments.
Then, one day, a couple of decades later, I stood in the Arrivals Terminal, clutching my son's hand in mine.
And this time, the color of the carpet beneath my shoe soles was a beautiful, beautiful blue.
I just stood awhile, gazing and smiling.
It's hard to explain to someone why you're thrilled when an airport gets an upgrade. I remember sheer happiness washing over me.
That day in 1985 set the stage for everything else I was to learn about travel. And essentially, about life:
That, travel is so much more about just changing places, or going somewhere else.
Travel is a wake-up call. It shines the spotlight on other worlds, the ones outside our own. Travelling can make us feel so small, yet so strong at the same time.
Travel teaches us that sometimes, we get left behind. We fall. We must journey alone. And it's up to us to get up, catch up, and keep on going.
My life today is wonderful. In part, because of the painful decisions my parents made decades ago, which led to circumstances I had no control over. But that's okay. Cliche as it may sound, it was meant to be. I remain grateful for life's unpredictability.
This month, we flew over 6,000 miles, from Europe, back to Asia. Yes, right back to the airport where my journeys began that day in 1985. My dad had suffered a mild stroke in December. I took the kids back to visit the Philippines after four long years.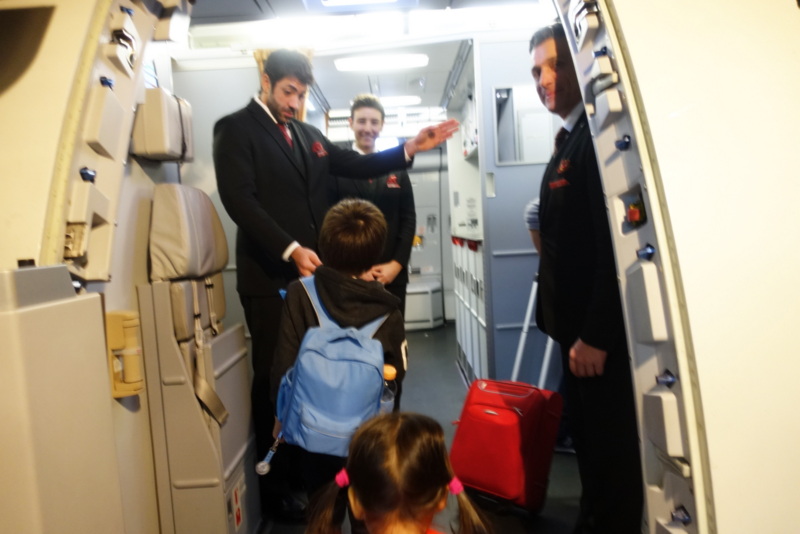 This time, coming back was a joyful feeling. The blue airport carpet in the Arrivals terminal was warm and welcoming.
We skipped, hugged, took selfies. We created new memories and I re-framed old ones.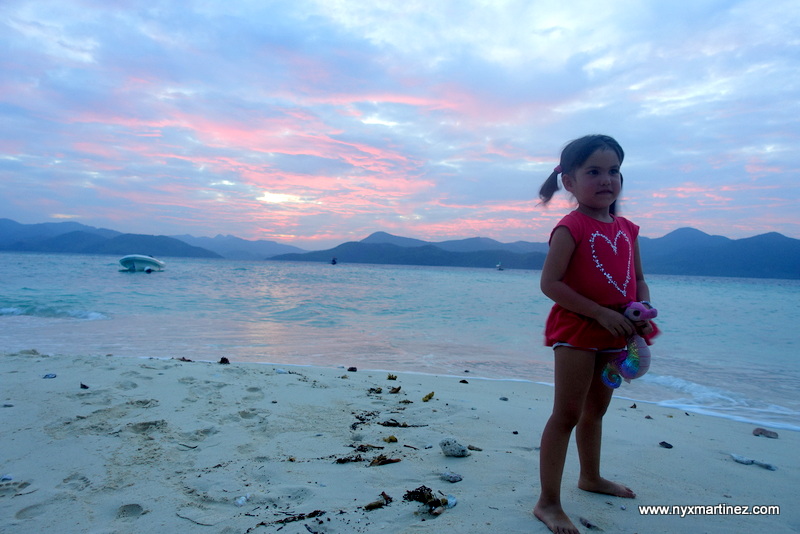 My kids, too, have been learning, throughout our travels, that home is not a single place. It's not a country; not a concrete house; not even an association of people.
Being home—and coming home—is a state of mind.
And that incredible state of mind still thrills me.
Related