Reading Time:
4
minutes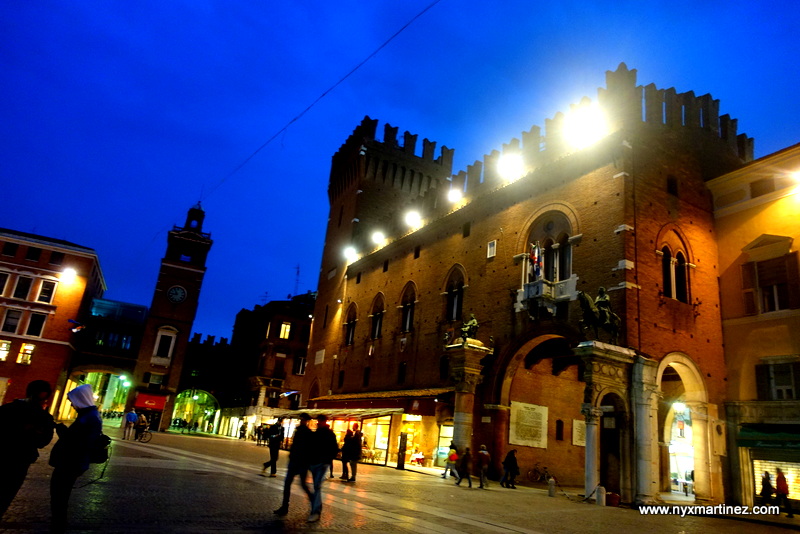 Ferrara took me and my sketchbook by surprise.
On a whim, I decided to go with Ellie, my four-year-old, on a trip to a city I'd never been before, much less heard of. It was for the fifth edition of the
Autori Diari di Viaggio Festival
, or Travel Diaries Festival. A three-day event with workshops, exhibitions and art!  
I knew I had to go.  I wanted to sketch and meet other artists.
Ellie knew she wanted to go to eat.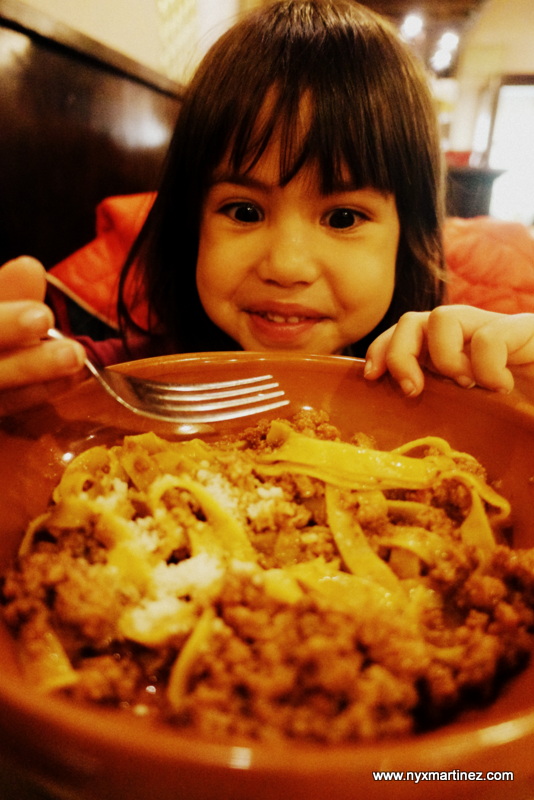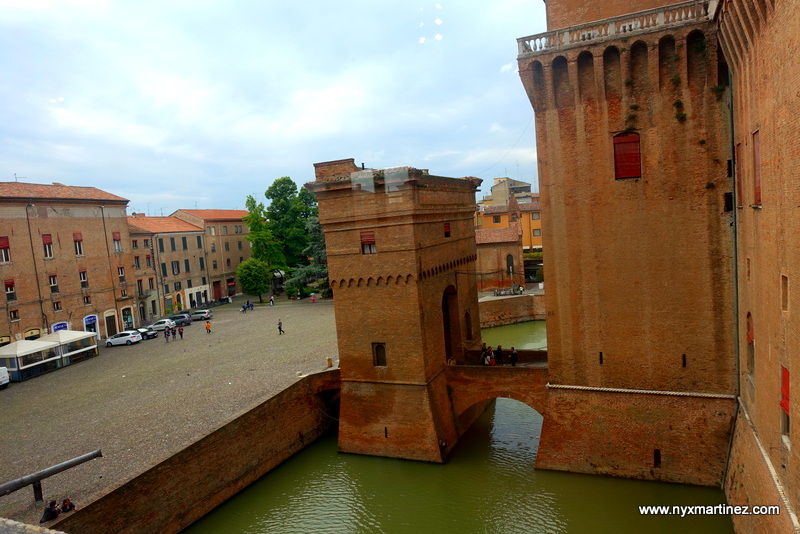 Visiting this UNESCO World Heritage site in the beautiful Emilia-Romagna region was like walking straight into a medieval storybook. A fortified castle looms over the city center. It's complete with a moat, drawbridges, towers and a dungeon.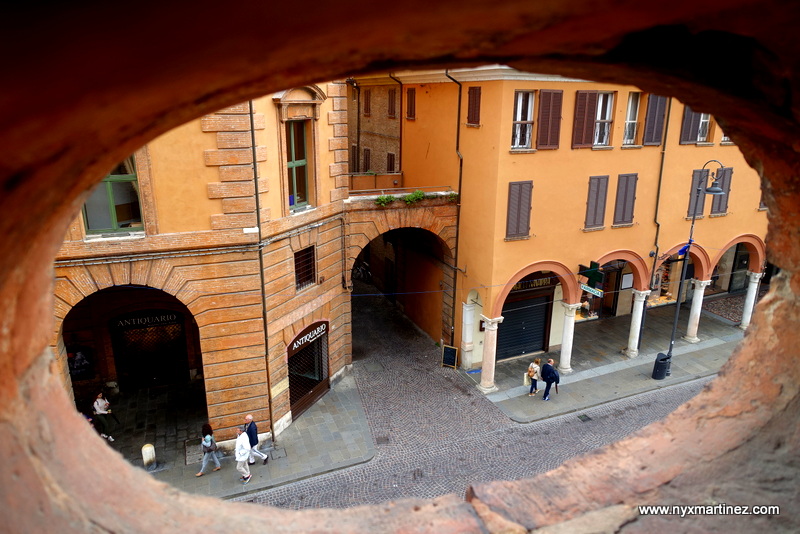 In the town center, mazes of cobblestone paths and arches hide hidden passages. Brick housing and terracotta roofs line the tiny streets. The shopping is good: everything from luxury clothing to artisanal wares and Italian patented shoes. 
Travel with a Kid Makes You Stop and Notice 
Perhaps because of her short level, Ellie paid a lot of attention to the ground. She was constantly asking me how the stones "got this way", or how these designs below her feet were shaped and built and cut.
While most visitors to the castle look up and marvel at the colorful frescoes, we spent a lot of time marveling at the tiles and mosaics she kept pointing out below.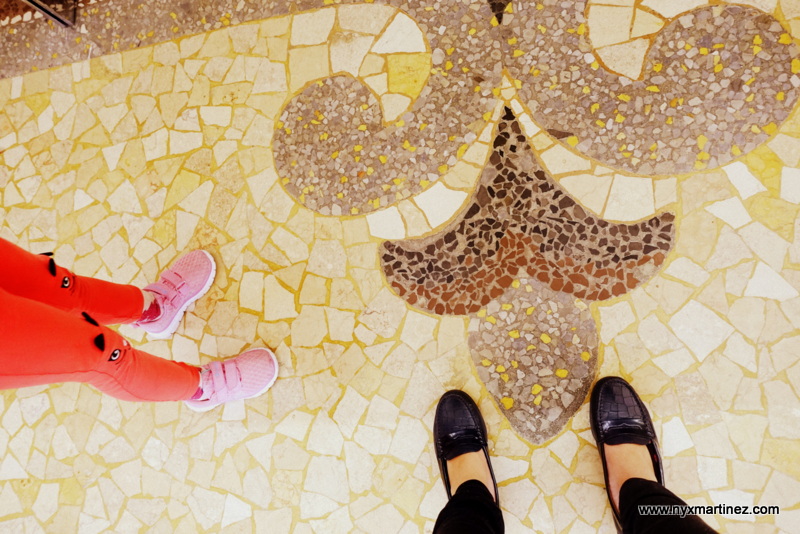 Of course, it's possible to visit Italy and do nothing but eat and drink. And when traveling with a young child, it's almost better to visit as little museums as possible.
You may notice instantly, the 
coppia Ferarese
, fragrant, twisted bread loaves. My first dinner was
cappellacci alla zucca
, pillows of egg-based ravioli. And thanks to my kid, we found the characteristic restaurant, Osteria I Quattro Angeli. When in Ferrara, come here for the most delicious
Tagliatelle al Ragu
ever.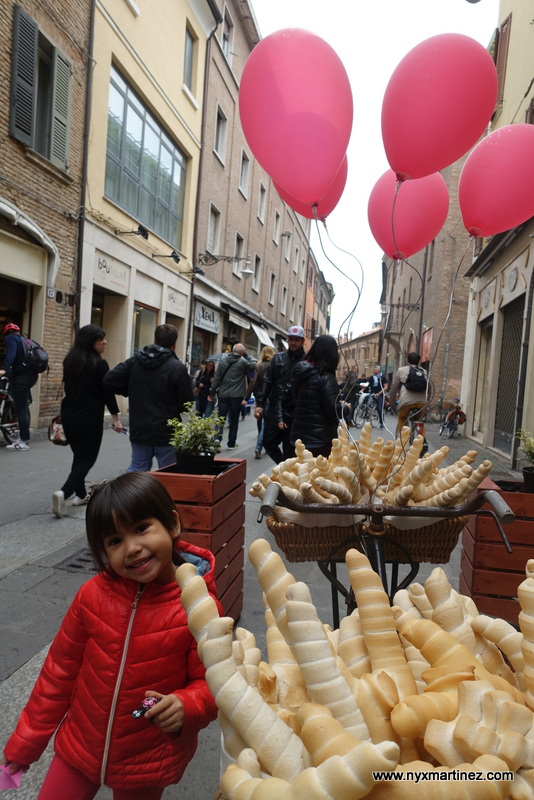 Ferrara's
mignons
were so pretty to draw! Bite-sized bursts of pleasure. Mini cakes and creamy pastries, paired
perfectly
with a shot of espresso, or glass of prosecco.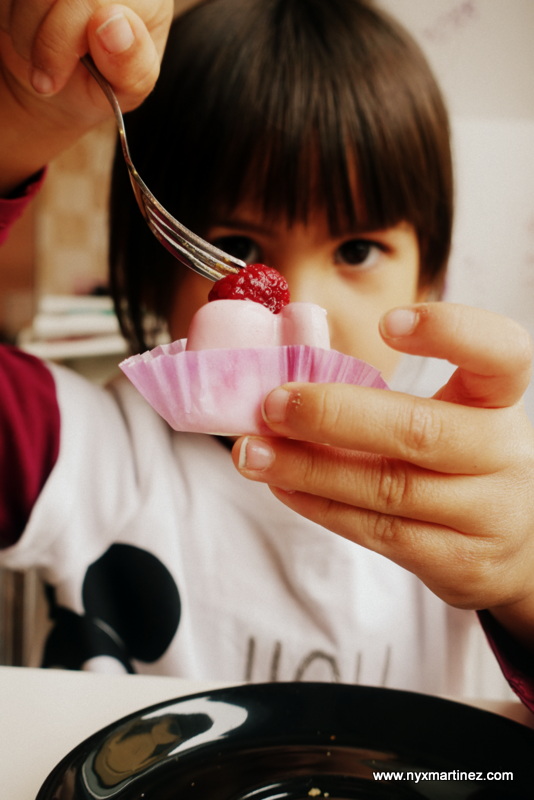 Stumbling on The Oldest Wine Bar in the World
In 1982, Olivier Bernier wrote about this ducal city. "And still there are squares and hidden churches.
Just
forget your map, allow yourself to get lost and you will find them."
And that was how Ellie and I wandered down Via Della Volta Street.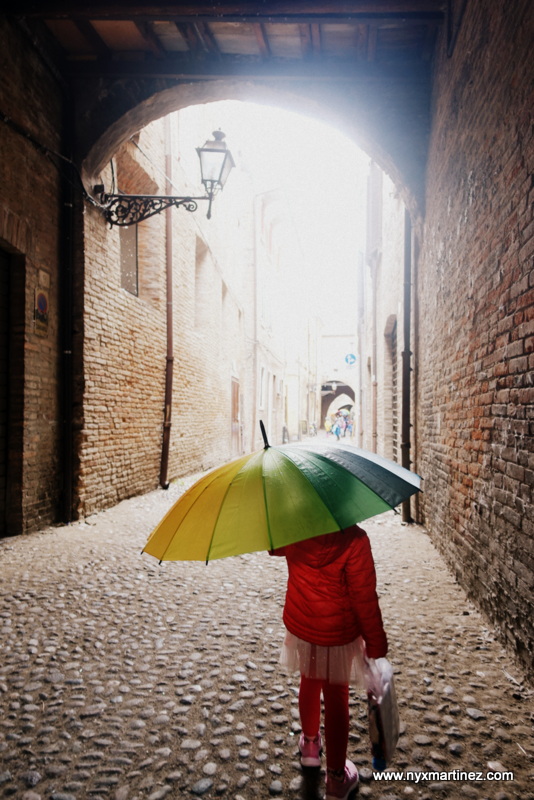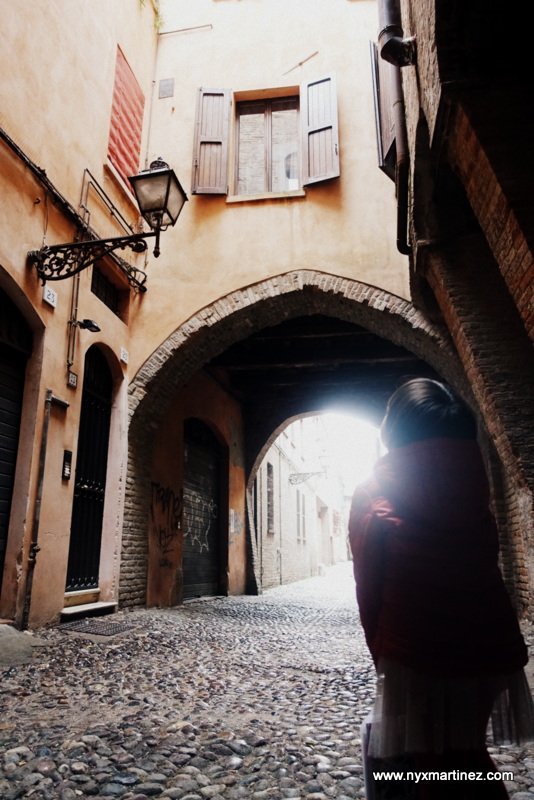 Little did we know, we were treading one of the oldest streets in Italy—
possibly
in Europe! To stop and sketch (and drink), we chose Al Brindisi. We only found out upon our return home that it's listed in Guinness Book of Records as the oldest wine bar in the world!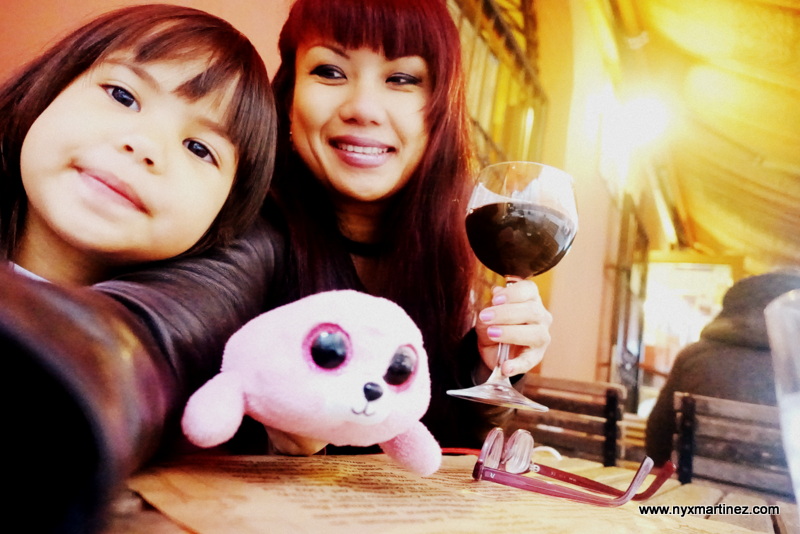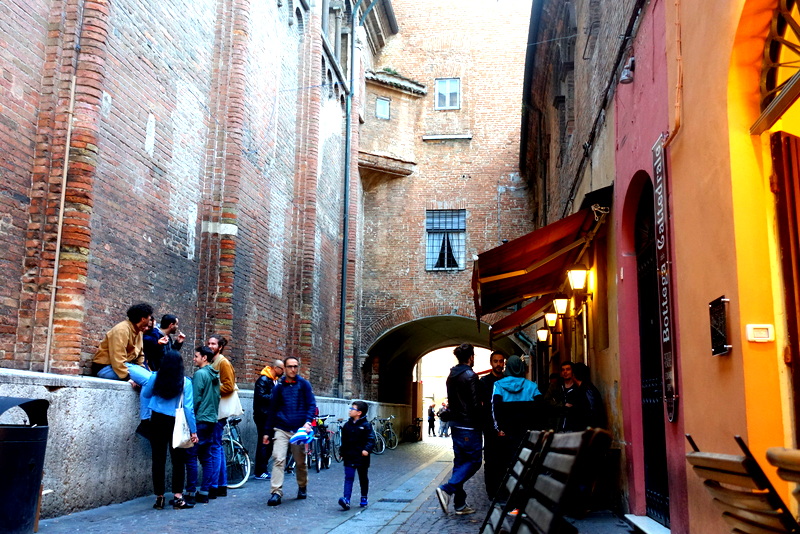 There is no better teacher than a child to show you how to enjoy the simple pleasures in life. In Ferrara, we'd come without a plan or travel itinerary. And we found fun everywhere.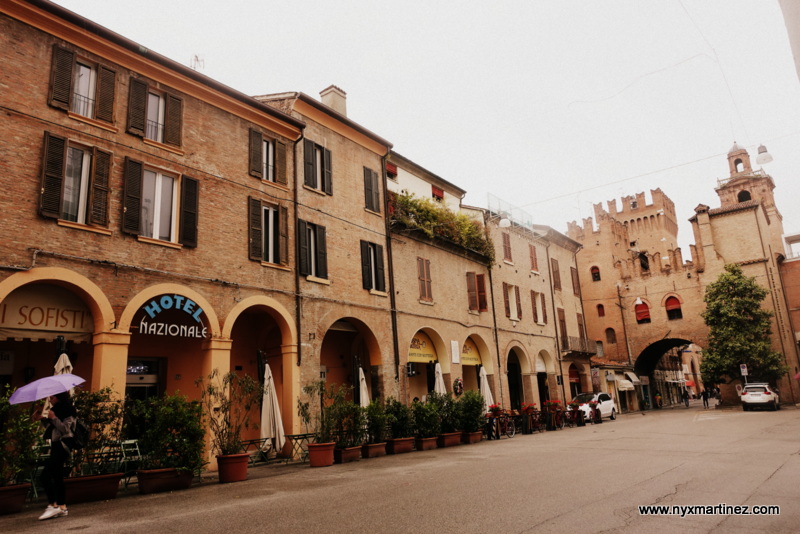 Active travelers may want to do more than we did. Because we were just commuting, we chose a hotel in the center of everything, very easy to get around on foot.
But you can rent a bike and head for the outer walls of the city, where there are nine kilometers of biking trails. For more art and culture, Palazzo Dei Diamanti has ongoing exhibitions. During summer, the seven Comacchio beaches draw the sunbathers. To see even more of the lush area, join a motorboat cruise along the Po River.
Stay: Hotel Nazionale (Corso Porta Reno, 32/Tel: 0532 243596)
This boutique hotel in the historical center is a stone's throw from the Este castle. Stylish rooms, allergy-free furnishings, chromo-therapy showers and a breakfast buffet. Doubles from €103
Drink and Dine: Osteria I Quattro Angeli (Piazza Castello, 10) or Al Brindisi (Enoteca Via Guglielmo degli Adelardi, 11)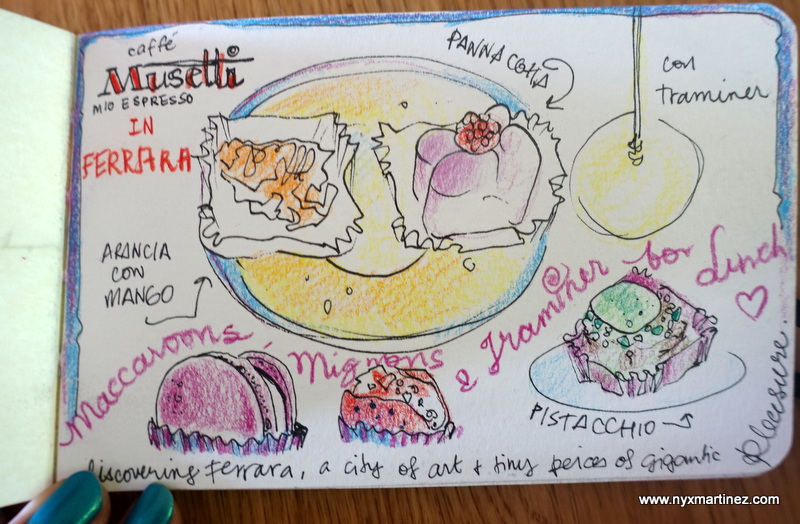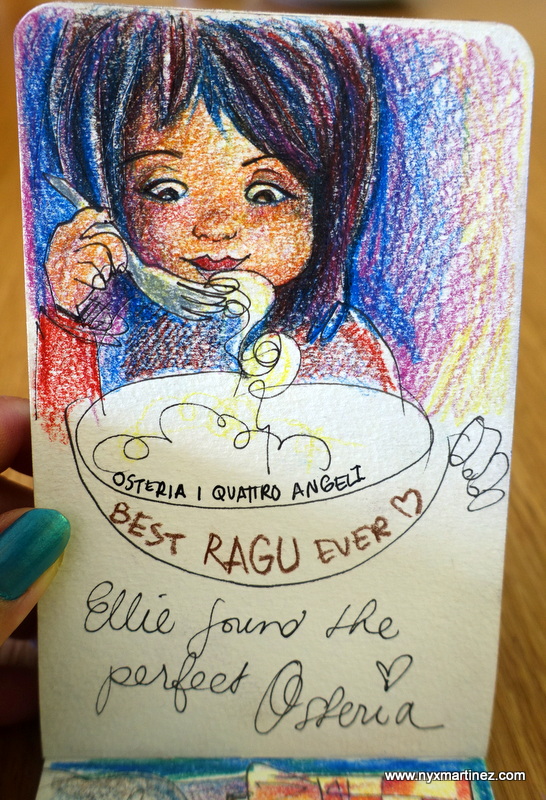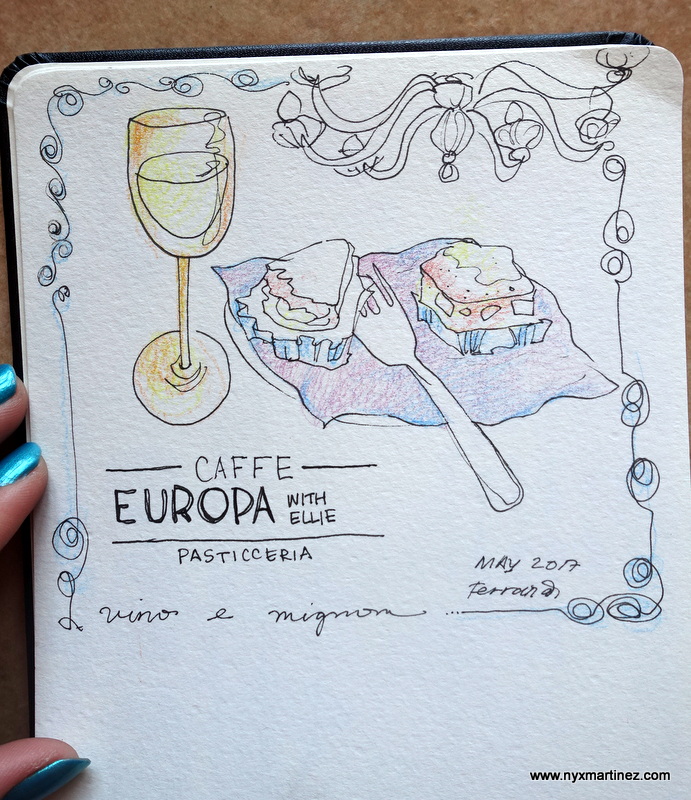 www.ferraraterraeacqua.it