Temperatures have dropped drastically and the cold wind sets in. But the Fall season is still my favorite time of the year. Most of the tourists have gone home; it's quiet and tranquil on the lake again.
(Click on pictures to enlarge the gallery.)
This slideshow requires JavaScript.
In November, I do tend to get homesick for the Philippines and sounds of Christmas music. But here, arriving in the post is something to warm my heart: the new book published by my good friend, Ida Calumpang. "Textiles of the Philippines" is her hand-painted illustrations of traditional textile patterns from the islands. Beautiful work by a beautiful artist.
A little gift of home from across the seas. It keeps me connected somehow.
Wishing you a blissful November!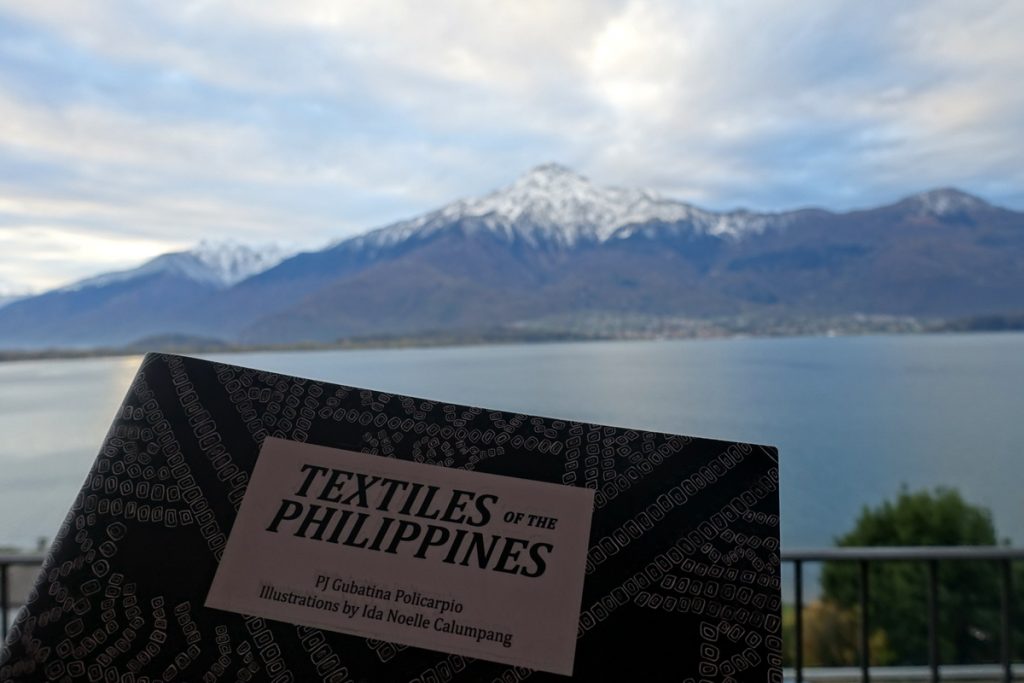 [/et_pb_text]
[/et_pb_column]
[/et_pb_row]
[/et_pb_section]