If there was any place in Italy I'd always wanted to see, it was Pompeii.
Here, I sketched with great reverence and awe.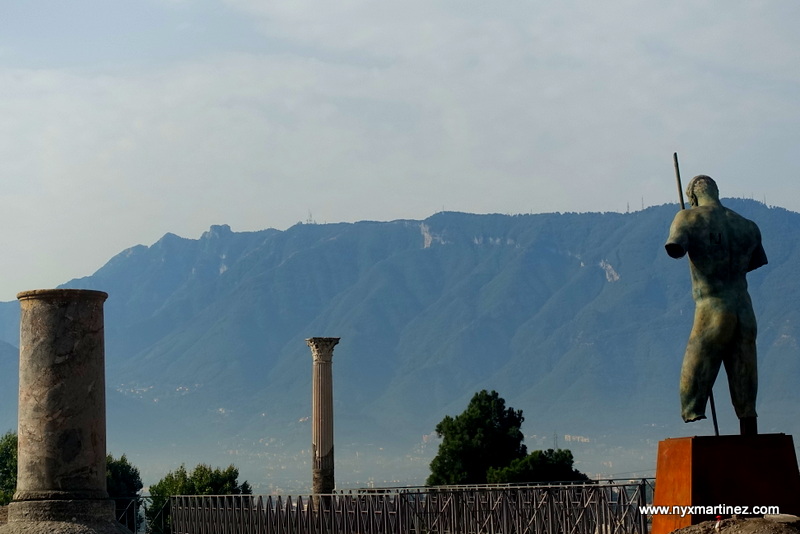 Stepping into Pompeii is both eerie and enchanting.
Rows of identical houses are connected by stone slabs, spaced out just enough for Roman chariots to plow through. In fact, you'll still see what looks like chariot or wagon wheel tracks throughout the city. As if they just passed through yesterday.
Pompeii is a place that you will, no doubt, get lost in.
You'll come across empty water fountains which once quenched the children's thirst.
You'll gaze in awe at the temples, sanctuaries, the bakeries, and the markets.
You'll try to decipher graffiti, etched on the walls. Their ancient form of social networking.
You'll imagine how gladiators fought and died inside the amphitheater.
And you will try to fathom how such a disaster could have wiped out the entire population of Pompeii.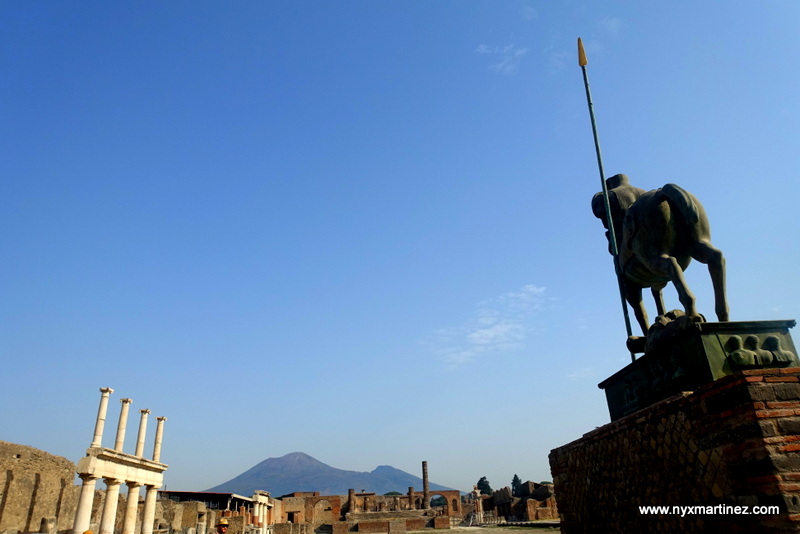 If you tremble a little while walking in the shadow of that giant Vesuvius, no wonder. It's still active today.
Vesuvius has erupted about three dozen times since 79 A.D., most recently from 1913-1944. It will erupt again. Source
A Buried Treasure
Buried by the volcano's eruption in 79 AD, Pompeii lay covered, its story untold, for over 1,600 years. It wasn't until 1748 that the first excavations began.
But of the settlement's 66 hectares, only 44 have been revealed. Even so, the ones that we can see today are one of the best-preserved towns depicting ancient life.
Visiting Pompeii: Get There Early
The best time to see and experience the ruins of Pompeii is at 8:30 in the morning. Not just so you avoid the hottest hours, but so that you can wander in peace, with time to take everything in.
Try to get there when its gates first open, to escape the crowds that gather at midday. By then, the magic will have faded a little.
The early morning light also has a dramatic effect on the atmosphere. You might linger awhile in the quiet, empty houses, imagining their past inhabitants, whose portraits still linger on walls and in stone mosaics.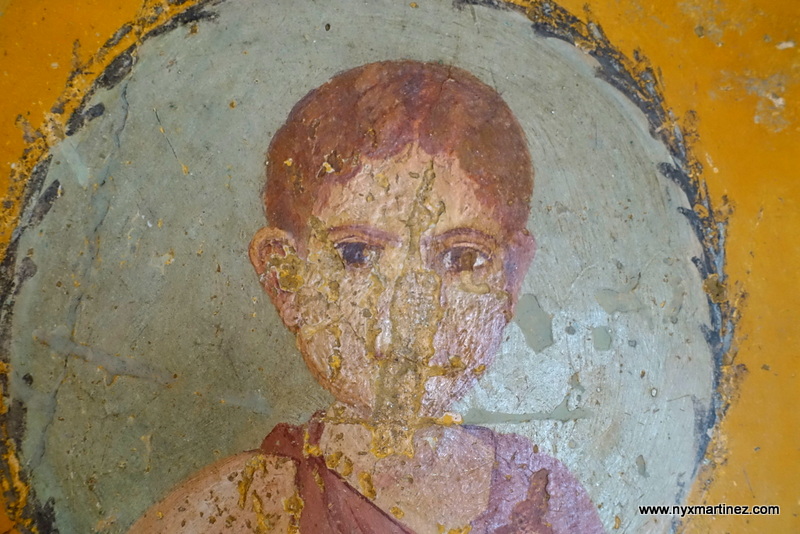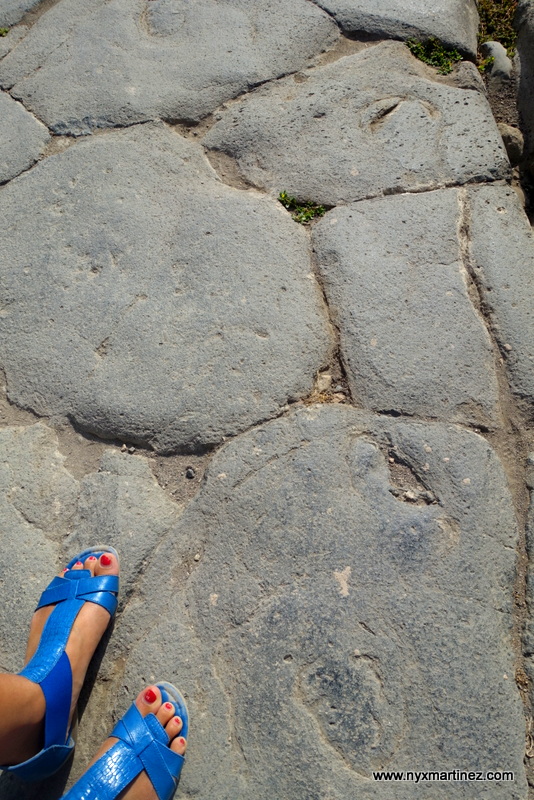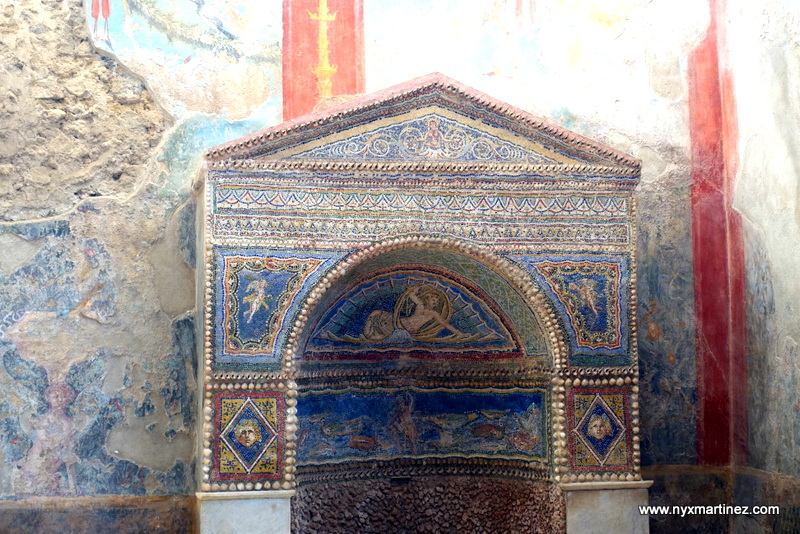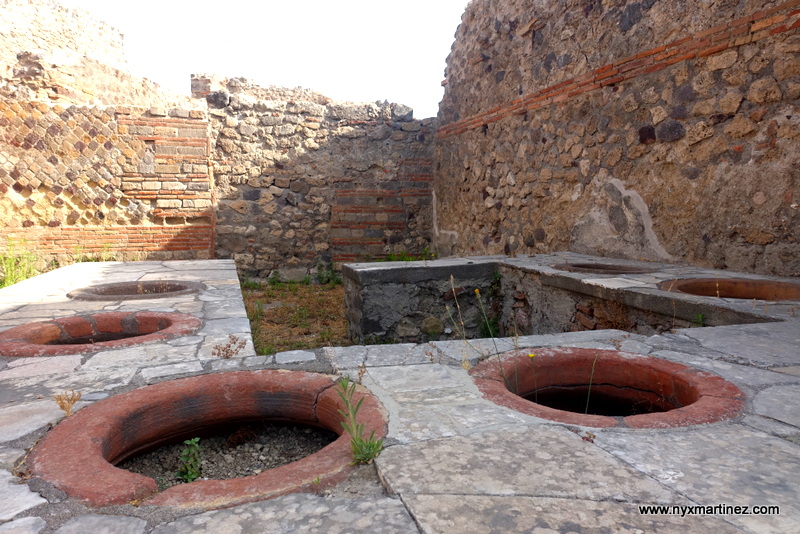 From Pompeii, we continued along the Bay of Naples. Our next stop was the Archaeological Museum of Naples, following the buried city's treasures.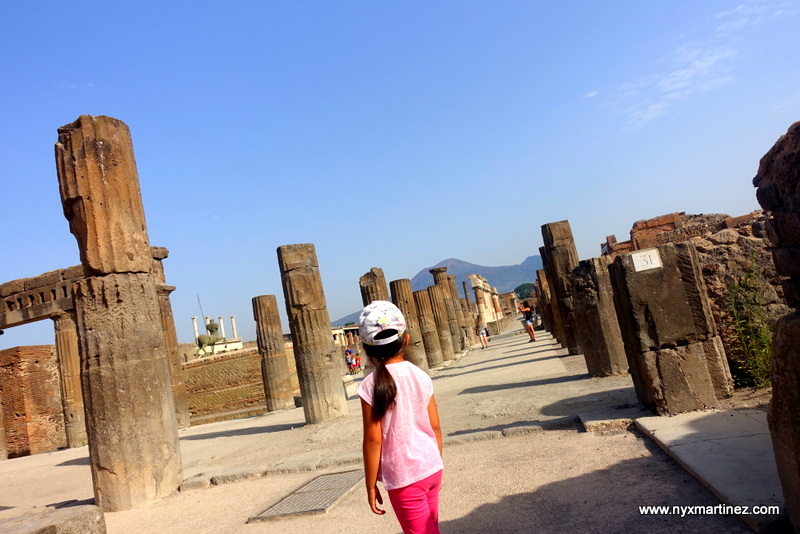 Things to know before you go to Pompeii:
Wear good walking shoes. Luckily, I'd picked up a super comfy pair of Flexx sandals in Rome the day before.
There is one cafeteria onsite, but you can save by bringing bottled water on your walk.
Go early. In Summer, the sun is very hot already by 10am.
Lucia is a professional tour guide, who gave me some great tips via phone the night before. If you book a tour, expect 2-3 hours tour. The city is huge, and we only got to see a fourth of it.
Bring an ID—passport or driver's license. You will be required to deposit your ID in exchange for an audio guide.
Where to Stay: We booked "Apartment Pompei Wellness", just walking distance from the city ruins. They have a gym, modern amenities, and a terrace. (Viale Giuseppe Mazzini, 108)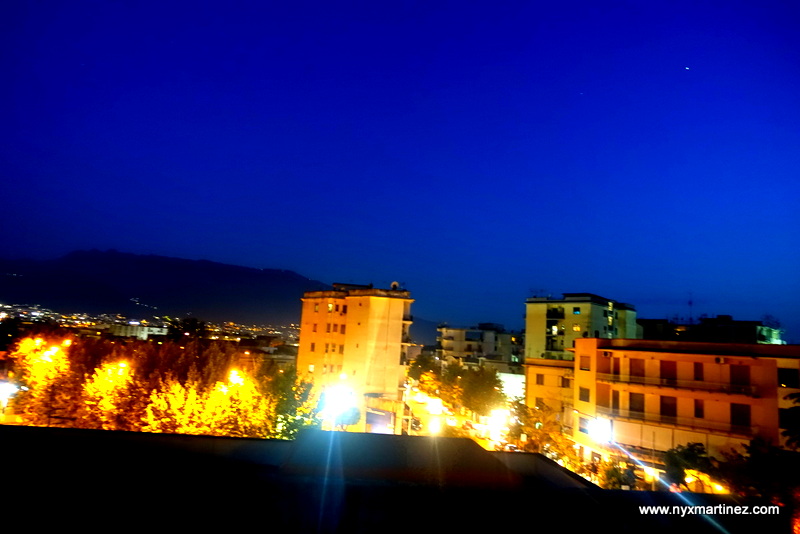 …Next stop, Napoli!