"Brutto Primavera!" I have heard the locals say. There's been a lot of rain this spring and summer. Unexpected thunderstorms and harsh showers.
But despite the weather, every kind of sky over Lake Como is a gorgeous sight. Even when low-hanging clouds threaten to burst, it's a lovely panorama.
The rains remind me that life isn't always sunshine. From one minute to the next, you can expect a downpour out of nowhere. Darkness has its place; even tears have a purpose.
And on the gloomiest days, we wait for the rainbows.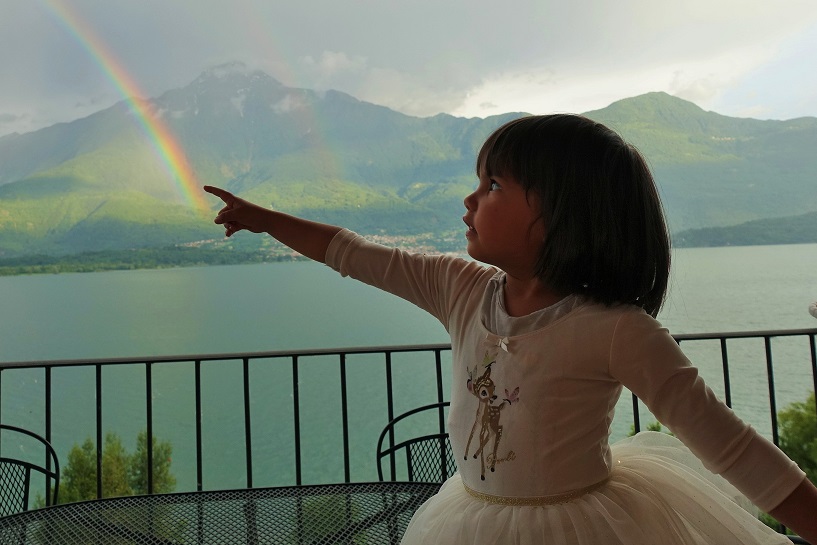 On Lake Como, they burst through the sky, launching their beams of glorious color from one end of the mountain range to the other side of the lake. Sometimes they come in twos. Double rainbows; double delight!
But you only see them if you stop long enough to notice.
And when you do, you'll know: rainbow season is all-year-round.
P.S. Wrote this blog post last week. Tonight, heart and thoughts with all mothers and fathers who have lost children around the world tonight.