I ghostwrite an average of one thousand words a day.
To combat writer's block, and fear of the blank page, I started painting more. I want to learn more foundational techniques of painting.
It's an amazing thing: when you set your heart to do something and make tangible plans, the world opens up in wonderful ways. The path you need to walk is cleared.
I recently discovered that I live right between two professional artists, who both have studios and give private lessons! Here is the solution to my lack of space, when the kitchen is a mess of both cooking, kids school-work, and art. All I have to do is walk over to my art tutors' studios and create.
Winter sets in; an unfamiliar cold. But it is nothing compared to the beautiful light of December on Lake Como. Sunrises and sunset, brilliant snowy peaks. No better place in the world to paint.
Here are a few works in progress.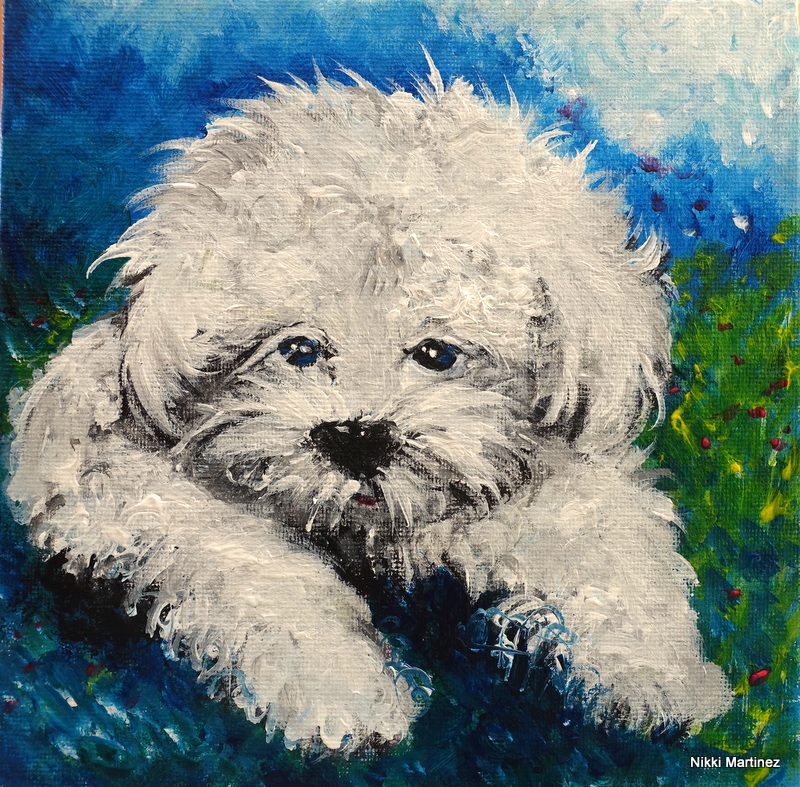 This is a daunting sight–the blank canvas. Or the blank page.
But showing up every day, writing, or painting, or creating means letting go of ego, and just letting flow what may come.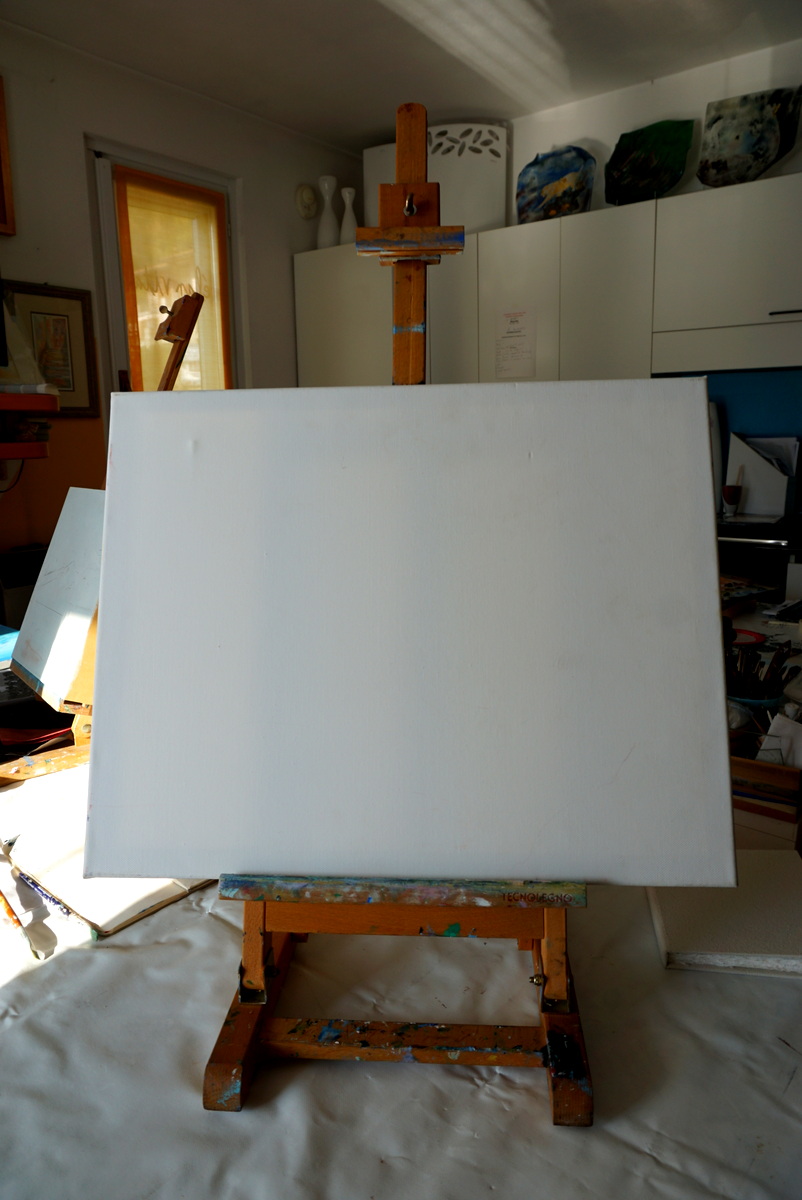 It is nearly done, and so are the thousand words for today (on another file).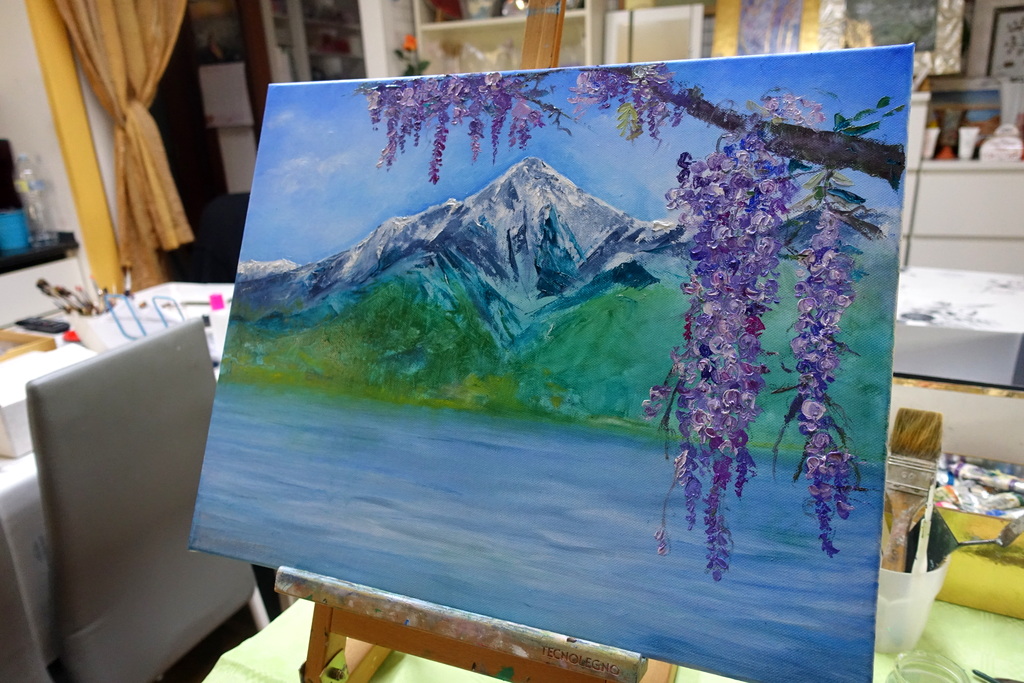 When we sit down to do our work, the inspiration comes. Creating happens when we decide to make it.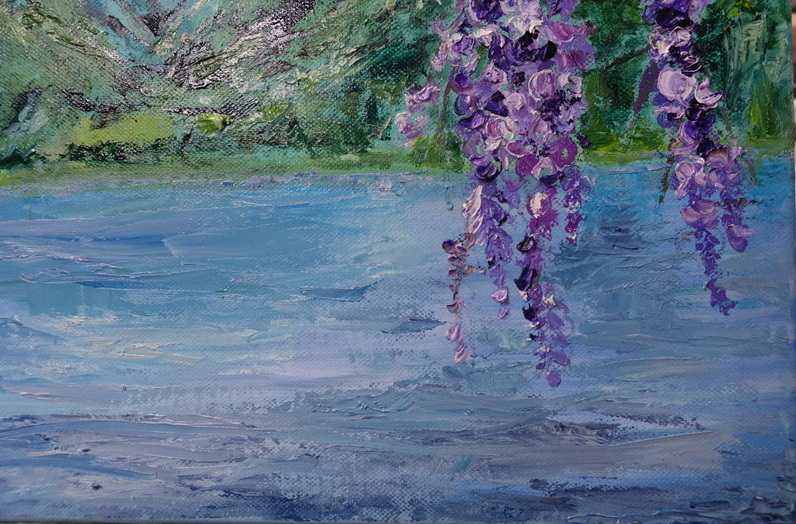 Wishing you the perfect space to create something today!