This was a challenging week.
The circumstances I was faced with were ones I never had to deal with before. Anxiety, fear and tension all overwhelmed me.
At the same time, as you know, current world affairs worsened overnight. Terror on the streets; fear gripping the planet. It was easy to be consumed by all the frightening information. I'll admit I stayed glued to my phone, even as I slept, checking for news updates and following the harrowing events as they played out. It was broadcast across our TV screens and social networks. So much hate. So much negativity. So much death.
Yet as my own personal crisis came to a crunch, I realized there were two paths I could choose: the path of fear, self-destruction and discouragement, or the path that led to light: gratefulness; hope; joy. Life!
I'm happy that I chose the latter, and choosing joy brought it to life inside of me. Every sunrise became the start of another wonderful 24 hours to wake up to; every sunset reminded me that I had a roof over my head, two healthy children, and a whole lot of love to live for.
As I worked through each day, mothering chores became a joy. Putting on the glasses of a new perspective, I saw things clearly.
The gifts of imperfection, I realized, were given to show me the way to grace. The fact that I felt helpless meant I had to acknowledge my need for help.
And, be willing to receive it.
Goodness came, and in ways I least expected. Through new work and fresh productivity. Through new friends, expanding my local network. Through hands-on assistance and help with the kids, expanding my own wellness and well-being.
But then came a new factor:
Would I—could I—willingly accept those gifts?
Could I be good to myself?
As a mother, this concept of accepting is sometimes hard to grasp. We live for our children, our spouses, our families. As mothers, we aren't supposed to live for ourselves…are we?
But maybe, we have limits, like everyone else.
Maybe, we have dreams, like everyone else.
Maybe, we have needs, and in meeting those needs, we fill our well.
Maybe, being good to ourselves is a way to be good to those we love the most—and those who need our love.
We learn that it is more blessed to give than to receive, and certainly giving is the first step in the cycle of abundance. But without receiving, we miss out on what could be ours.
Had I said, "It's okay, I'd rather not jog today," upon my friend's offer to free up my time and babysit, I'd have missed out on the healing air—that precious hour of rejuvenation and exercise. That boost to my body and soul.
Had I said, "I'd rather not rest, there is so much to be done," I'd have overworked myself, and brought my body to the brink of exhaustion.
Had I said, "The kids don't need to have another leisurely play date this week," I would have missed the gift of another family's multiplied friendship, the gifts of laughter and joy we experienced together.
And so, we spent the 7th day, Sunday, at rest.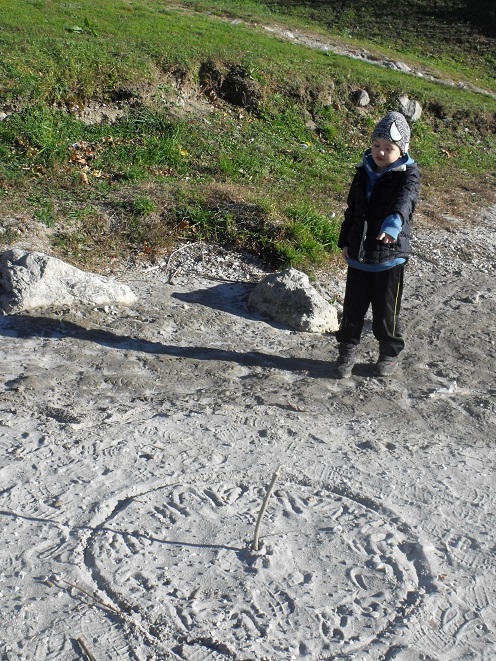 We went to the beach, made sun dials and sand castles.
We went for a walk, and said yes to an invitation to eat a hearty, home-cooked meal of cheesy pizzocheri with a family of five.
We enjoyed the gift of company, and the kids learned to give theirs. A whole day to practice our Italian over a Monopoly board game, poring over the old photo album collection of our host family. They showed us their honeymoon travel photographs, told stories and shared laughter.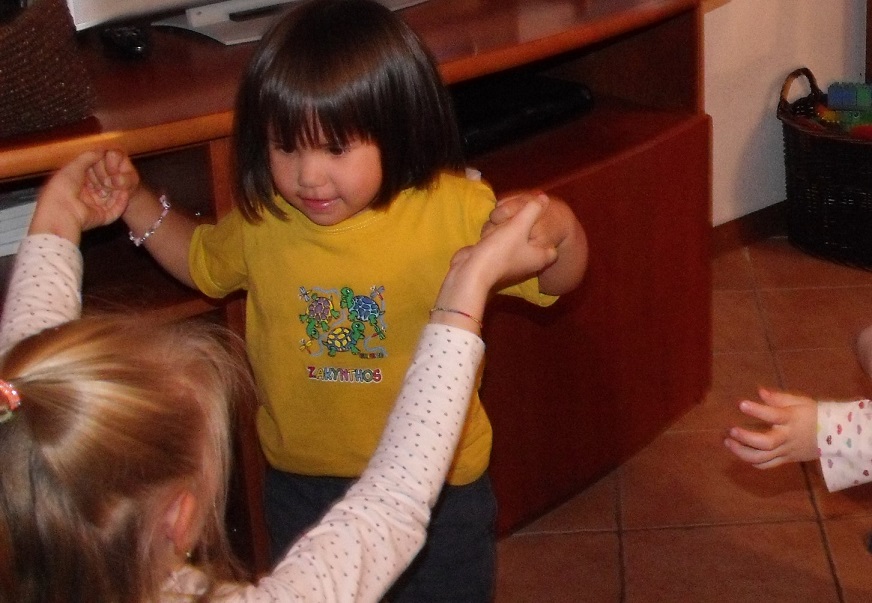 Upon arrival home, I gave myself the gift of rest and took a nap with my daughter—for the first time in months. Watching the tranquil view of Lake Como, with fresh snow atop alpine mountains, the closest one rising like a protective fortress outside my living room window, I dozed off.
When I awoke, my heart was at peace. It was full, recharged, reset.
Do you need to gift yourself today?
Before the holiday season of giving gifts to others is in full swing, if you need to step back and do something for your own good, just do it.
And when you do, remember:
Real love may make sacrifices, may extend the best of itself even to its own hurt.
But even love knows its limits.
Perfect love casts out fear, by making courageous choices in the face of fear–not in the absence of it.
Love forgives others, yes, but more so, it forgives itself.
It knows it will make mistakes, but it gets up the next day anyway, ready to try again–ready to do its best.
And when its best fails, when its best screws up, love still knows its imperfections.
But it never forgets its worth.
YOU, in your imperfections, in your tiredness, your limitations, and your fears, are worthy of breathing and living and loving and goodness.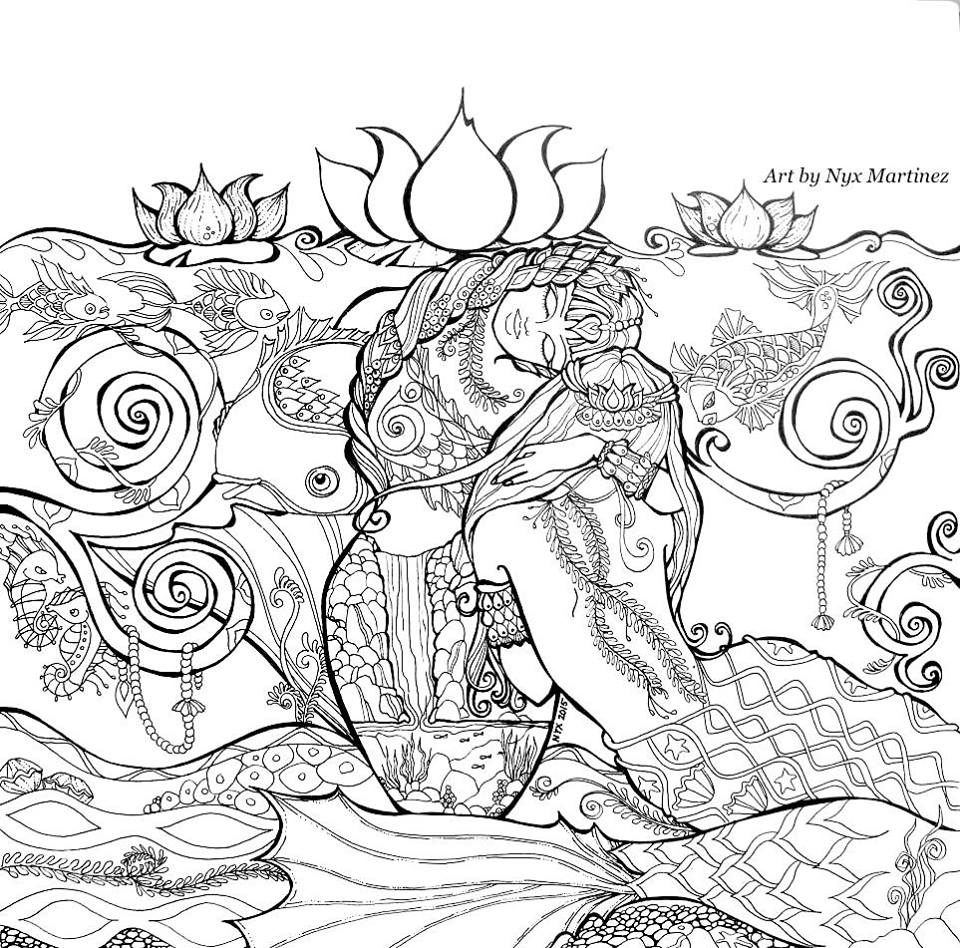 Grace and Goodness.
Let's go and celebrate that today.
+++
5 Gifts Right Now: 
1. This Living Brave Conversation between Oprah Winfrey and Brene Brown. (Heads-up: This time, it's Brene interviewing Oprah–not the other way around!)
2. Go to Help Portrait and join the global movement of people taking pictures of those in need, and gifting them portraits.
3. This video of Picasso painting on glass. 
4. Exercise is one of the best gifts you can give yourself. Trainer Yumi Lee of Reebok CrossFit Lab leads a free 20-minute Kettlebell workout here to target your entire body.
5. If you know someone who needs a boost of encouragement and inspiration, to be reminded of their worth, send them a Wine Art Greeting Card  or Coloring Page by yours truly 🙂